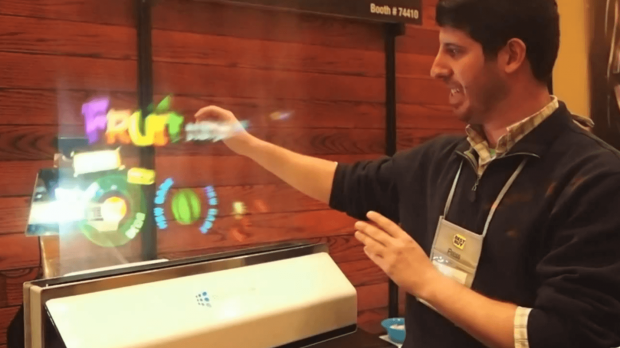 A Russian company called Displair has shown off what is possibly one of the coolest things to come out of this year's CES: a wall of vapor that can be used as a touchscreen. A projector that is attached to a mobile device projects images onto the water vapor wall, and a built-in camera tracks your movements in the mist so it acts just like a touchscreen would.
If you're not sold on it yet, check out the video below!
As you can see, while there was a slight bit of lag, the tech behind this is still pretty impressive.
Games isn't just the only application of the technology, however, and the company is looking to businesses as its first customers. Units can be purchased for a cool $10,000 and would make great commercial displays. Consumer versions of the device won't be here for another 5 years — so it's probably best you stay content with using a regular ol' glass screen for now.
[via Touch Arcade]
Related Posts