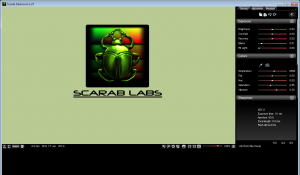 If you know what a raw image file is, you may want to keep reading. If not, chances are you don't own a camera that produces such images, and this program is not going to do you any good. Scarab Darkroom is pretty much a digital camera raw file converter. It supports tons of raw image cameras, and produces excellent results.
WHAT IS IT AND WHAT DOES IT DO
Main Functionality
Scarab Darkroom is a digital camera raw image converter. In short, it takes raw image files that are produced from cameras that take such pictures, and allows you to edit them and convert them into usable images. The end results (turning RAW images -> usable images) are better than any picture you will take with a traditional camera, hands down.
Pros
Huge list of supported cameras (over 100 are supported — full list of supported cameras can be found via the homepage link below)
Allows you to adjust brightness, contrast, black level, hue, saturation, vibrancy, color temperature and more
Offers special cropping tools to cut out parts of the picture you don't want
All of the editing that is done is non-destructive to the original picture
Offers a real-time preview of adjustments being made
Gives support for EXIF metadata but only for JPEG pictures
Allows you to resize the output picture
Even offers support for reading DNG raw files
Cons
Paid version will be available later with more features, and following features will only be available in the paid version: noise reduction, CA correction, grayscale mixer, more color controls, and superior image quality
No batch conversion
Discussion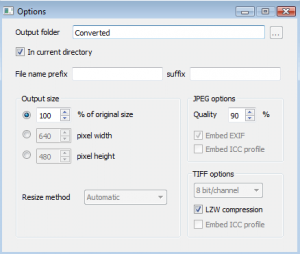 I am no expert on raw image format. In fact, I don't even have a camera that can take such shots. I was lucky enough to have a friend that actually has such a camera, and not too long ago he was explaining to me what it was. There was a lot involved, but in the end the best thing that I walked away with was this: A raw image file can best be described as a negative of a digital picture. It contains all of the information to make a photo, but still has to be "developed". Raw image files work the same way. They contain all of the information needed to make your digital picture, but it can still be converted before it can be seen as a standard picture.
The process of converting a raw file is usually just referred to as "developing a raw image". There are programs out there that can help you do this, and that is what Scarab Darkroom is. This program allows you to take this "digital negative", edit it and convert it into a viewable format.
In order for this program to be of any help to you, however, you need a camera that can take these raw images. There are tons of cameras out there that can, and this program will work with just about all of them, including the ones that can take DNG raw images. For a complete list of cameras this program works with, be sure to visit the official website in the download link below.
If you are still with me, this may be a program for you. It allows you to edit your picture in many ways, including making adjustments to the brightness, contrast, black level, hue, saturation, vibrancy and color temperature. But it does this without changing the original. So if you find yourself not liking the changes, you can always go back and try again.
The program also comes with features such as the ability to crop your pictures and to preview changes that are being made in real time. Overall, everything in the program works rather well. Thankfully, I was lucky enough to see this program in action, and I have to say that the pictures that are produced are very vivid. I can't say if this was because of the program or just the fact that the pictures started out as raw data images. Either way, they looked nice.
CONCLUSION AND DOWNLOAD LINK
If you have a camera that takes raw image files, I highly recommend giving this program a try. It really is as simple as that.
Price: Free
Version reviewed: 1.27
Supported OS: Windows XP / Vista / 7
Download size: 13.1MB
VirusTotal malware scan results: 0/45
Is it portable? No
[Thanks Jeanjean!]
Related Posts