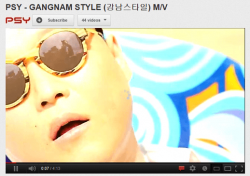 Have you ever been watching a YouTube video and had to stop in the middle of it? I know I have! Maybe it is because I have a short intention span and things distract me pretty easily. Regardless of the reason, I usually come back to the video later and have to try and find my spot again. That is no longer a problem with Video Resumer.
WHAT IS IT AND WHAT DOES IT DO
Main Functionality
Video Resumer is a small add-on for your Firefox or Chrome browser. In short, the add-on will remember where you stopped watching a YouTube video. So if you leave a YouTube video without finishing it, when you come back, you will be right at the point where you left off.
Pros
Remembers the spot in a YouTube video that you left off on and allows you to playback the video from that exact spot at a later time
It's small (not resource hungry like some Firefox addons)
Cons
Nothing that I can think of
Discussion

There really isn't much to say about Video Resumer. It has one purpose, and that is to resume YouTube videos where you left off at. To this end, it works great. I tried this on multiple videos, and it always worked. I even tried leaving the page in different ways, and it always remembered where I left off. Whether I closed the browser, navigated to a different page or pressed pause or not, the add-on always remembered where I was at.
One thing that I liked about the add-on was the fact that it did not add a lot of bulk to my browser. I love using Firefox, but let's face it; Firefox tends to get memory hungry. This goes double if you have a lot of add-ons running. That was never a problem with Video Resumer. I was not really able to notice a big difference in the amount of memory I was using with or without this add-on enabled.
I personally did not have any problems with the add-on, but I can see one problem for others. If you don't use Firefox or Chrome, this add-on is of course not going to work for you. It would be nice to see this add-on make its way to other browsers as well. Maybe it has and I am simply not aware of it yet.
CONCLUSION AND DOWNLOAD LINK
Video Resumer is a nice add-on for Firefox and Chrome that simply works. There is not much to it, but there really doesn't need to be. It has a simple function and it handles that function with ease. If you find yourself leaving YouTube videos before they are finished and wanting to come back to them later, this is the perfect add-on for you… assuming you are using Firefox or Chrome, that is.
Price: Free
Version reviewed: 1.1
Supported OS: Any PC running Firefox 17.0 and higher or Chrome

Download size: N/A

VirusTotal malware scan results: N/A
Is it portable? N/A
Video Resumer on Firefox Add-on Repository | Video Resumer on Chrome Web Store
Related Posts