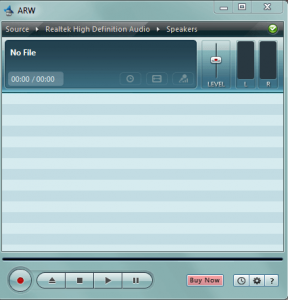 Do you want to record sounds from your computer? I am not talking about just recording music from YouTube videos. I am talking about capturing music and sounds from Pandora, LastFM or any other site. As long as it is playing through your soundcard, you can capture the music. This is all possible now thanks to Audio Record Wizard!
WHAT IS IT AND WHAT DOES IT DO
Main Functionality
Audio Record Wizard is a program that allows you to capture any sounds that are playing through your soundcard. So, if you can hear it coming through your speakers, this program can record it. It doesn't matter the site, program, etc. This program can record it all and do it with near-perfect quality.
Pros
Record any sounds you hear coming from your computer

Allows you to record streaming audio from any site like Pandora, YouTube, or LastFM
Allows you to record sound from videos

Can record sounds via a microphone
Captured audio can be saved as MP3, WAV, OGG or FLAC
Set up custom hotkeys for quick recording
Place your own custom limits on recording (either by size or time)
Cons
The program picks up all sounds coming from your computer. So if your computer beeps or dings at you… it picks it up. In other words, there is no way to tell the program to record sound only from a particular video or website.
Discussion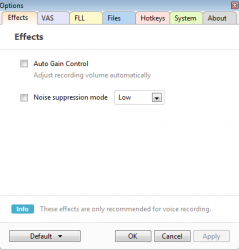 There are not many programs that I like which require you to pay for them. However, Audio Record Wizard is one of them. It is easy to use and does a great job recording sounds that are playing on your computer. No longer do you need to download music from a site, rip music from a YouTube video, etc. This program will easily record whatever sounds are being played on your computer.
The way the program works is simple. It simply records what is being played on your sound card. So for the most part, if you can hear it coming through your speakers, this program can record it. That means that there is no limit to where you can download music from. Want music from LastFM or Pandora? No problem! Want to pull music from a video, like on sites such as YouTube? You can do that too!
Audio Record Wizard also comes with a lot of features you can set up as well. For example, you can have the program stop recording after a certain amount of time or after the song reaches a certain size. You can also choose which kind of output audio you want your recording to be. Heck, you can even set up custom hotkeys to tell the program when to start and stop recording.
There is only one thing to remember. This program picks up ALL sounds played on your computer. For example, I was recording a sound from an audio file I have saved on my computer. During recording, my computer let me know that the battery was running low with a beep, telling me to plug it in. At the time, I didn't think much about it…until I went to listen to my recording. Sure enough, the beep my computer made was picked up in the recording.
CONCLUSION AND DOWNLOAD LINK
Overall, this is an excellent program and it is one of the few programs I have reviewed that I think is actually worth the money. If you like listening to music or want to download virtually any sound you hear coming from your computer (from any video or website), this is the best way to do it. Best of all, you can download a trial of the program before you actually buy it, and I feel that $25 is a pretty good price point for this one.
If you are looking for a free solution to record streaming audio or any sound heard from your computer, there are a few freeware programs out there. For example, both MP3 My Mp3 Recorder and Freecorder are freeware and allow you to record any and all sound that comes from your computer, just like Audio Record Wizard. However, there are reports of both programs either including malware or having bundled crapware that is more or less malware. (I say reported because, after reading the reports, I didn't bother downloading either one of them. It just isn't worth it.) So I'd suggest staying away from them unless you can confirm they are clean. Audacity is another freeware program that allows users to record audio from your computer (and Audacity is completely clean). The issue, however, is setting up Audacity to record audio from your computer is a bit of a pain and I couldn't get it to work.
Price: $24.99
Version reviewed: 0/45
Supported OS: Windows XP / Vista / 7 / 8
Download size: 3.7MB
VirusTotal malware scan results: 0/46

Is it portable? No
Related Posts