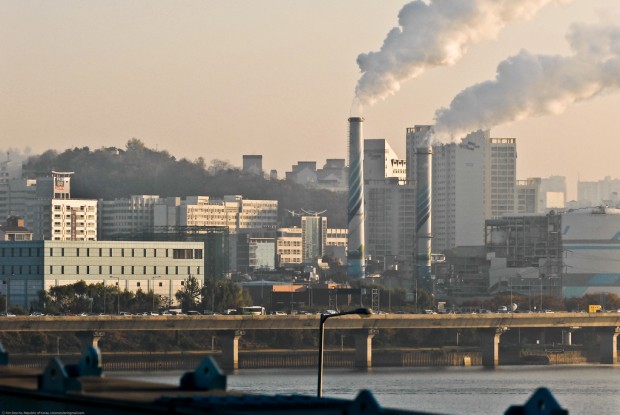 A gas leak at one of Samsung's semiconductor plants in Hwaseong, Korea has led to the death of a maintenance worker on the scene. Korean news agencies are reporting that Samsung is trying to "cover up" the whole incident. Let's look at how everything went down.
At around 11pm local time, a 500 liter tank of hydrofluoric acid began leaking. The tank leaked again at around 5am, with a total of 10 liters of its contents having escaped the container, mostly in the form of gas. It's not clear exactly when, but Samsung contacted a maintenance firm called STI Service to fix the leak. The entire cover up issue is being brought up because Samsung did not report the leak to the authorities until after 3pm. Which is an hour after the worker died from exposure to the acid.
Samsung initially only commented on the fact that the possibility of the leak going beyond their plant is zero, and that they will prevent it from happening again. Later on, a Samsung spokesperson told Korean news agency Yonhap that the worker that died was wearing a gas mask, but not a hazard suit. The four other workers from STI Service that were hospitalized but made full recoveries were wearing gas masks and full-on hazard suits. An STI Service representative has also said that their company originally thought that the leak was "minimal," so they used a plastic bag to cover it.
Samsung is now being investigated for violating any laws by not immediately reporting the leak. If the leak was discovered at 11pm and they only reported it at 3pm the next day, it really does make it look like they were trying to accomplish something by reporting it that late. Perhaps they were only forced to report it due to the death of the maintenance worker. STI Service is also being investigated, and Korean police say that the person in charge of the situation will be prosecuted if they discover that the worker died due to "a lack of management and guidance from the company." If the company deemed it safe for him not to wear a hazard suit but only a gas mask, they could be in big trouble.
[via The Verge, image via Visionstyler Press]
Related Posts