I am one of those people who use more of their left side of the brain than the right. However even I can recognize a really cool, and useful, art-creating tool when I see one. SmoothDraw is one of these tools; SmoothDraw aims to bring artists into the digital age by providing them the tools to paint or draw right on their computer instead of the traditional canvas or paper: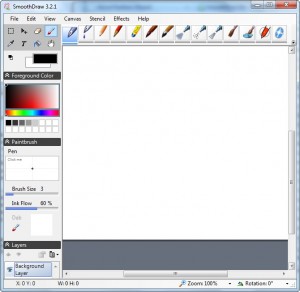 SmoothDraw has many tools to help you create your very own masterpiece including but not limited to "many kinds of brushes (pen, pencil, dry media, airbrush, bristle brush, image hose, etc.), retouch tools, layers, image adjustment, and many effects…". As I already mentioned I am artistically challenged so maybe this "review" is kind of lacking, but I am sure the following will convince you of what you can do with SmoothDraw (people will more experience with art feel free to comment on this software below):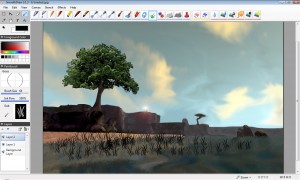 Image from Grafika On-Line
Pretty cool, huh? Now to achieve the best results with SmoothDraw you are encouraged to draw/paint with a stylus on a tablet PC; however you can do cool things with a normal mouse on a normal PC also depending on your skills.
You can download SmoothDraw from the following link:
SmoothDraw is supported on 32-bit and 64-bit Windows 2000/XP/Vista but works fine on Win7 also
Related Posts