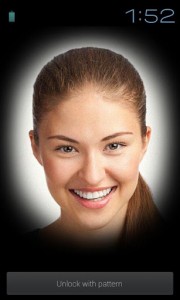 FaceLock is an application that will allow you to unlock your phone and other applications by facial recognition instead of a simple touch. This application is great for those who are currently on an Android device that is not on Android 4.0 Ice Cream Sandwich. It is also great for those who don't like the built in facial recognition that Google has put into the latest versions of Android.
What is it and what does it do
Main Functionality
This application is primarily designed to bring facial recognition to those who don't have it in addition to expanding on the features that were already set in place by Google. It also attempts to make facial recognition more popular by providing a more simple and useful experience.
Pros
Unlock your phone with facial recognition
Unlock specific applications with facial recognition
PIN access
Application security
Cons
Discussion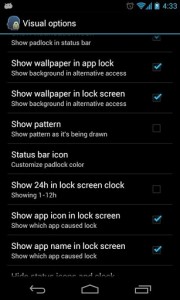 Facial recognition is becoming more and more popular due to the recent and rising concerns towards traditional passwords. There are plenty of solutions out there to password and pattern protect your phone and applications, but these methods are growing increasingly unreliable. Ever since the introduction of Android 4.0 Ice Cream Sandwich more than a year ago, facial recognition has almost become mainstream. It is only the first step in the long battle that Google is waging against traditional passwords. Google themselves have spoken openly about how the company desires to shift towards something new and more secure. Facial recognition is a logical step and provides a much more secure form of privacy.
Right off the bat, you will have more options and features available to you than Google's current implementation. Not only will you be able to unlock your phone using facial recognition, but you will also be able to protect specific applications using the technology. These applications are limited to the Google Play Store, task manager, settings and one app of your choice. For those of you who don't necessarily want to have facial recognition throughout your entire device, you can choose to unlock aspects with a PIN in whichever case you would like. FaceLock also protects itself by requiring similar security measures to uninstall the application, making it nearly impossible for a thief to disable it.
There is in fact a pro version that you can purchase if you wish. This version will simply provide you with additional features so you don't have to pay for something you don't need or want. For starters, the list of lockable applications is no longer limited and is opened up to any application you have installed on your device. In addition to face and PIN unlock, you will also get pattern unlock, rounding out the list of possible authentication types. You can also control which notifications and icons you want to appear on the lock screen to protect your privacy even further. You will then be able to sport new lock types such as delayed lock.
Conclusion and download link
Overall this is a truly fantastic application with very little to complain about. The only downside is the lack of thief identification. For example, it would be nice if after a certain number of failed attempts, the phone would take a picture of the thief and send it to the user. However, beyond that, this application functions almost flawlessly and should absolutely be considered by anybody who doesn't have Android 4.0 Ice Cream Sandwich or higher.
Price: Free, $2.59 (Pro)
Version reviewed: 2.7.6
Requires: Android 2.3 and up
Download size: 7mb
Related Posts