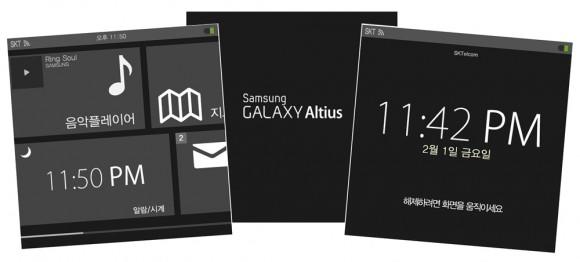 Screenshots have been found by Slashgear of what appear to be a smart watch. This comes after constant rumors of their good friends at Apple working on the very same thing.
But while the rumored Apple smart watch consisted of what material the device would be made of, Samsung's alleged device had screenshots of its OS floating around in a Korean forum. The device is supposedly called the Galaxy Altius, and interestingly, it's not running Android. Instead, the OS is titled "AltiusOS beta2."
Other details of the device are 256MB of storage, and panels for e-mail, maps, and music. Oh, and it can also tell the time. Whether or not the device is meant to complement other devices like a smartphone or tablet, or work independently is not yet clear.
Ars Technica notes that the Galaxy S IV is rumored to be announced on March 15, so there's a very good chance we might be hearing about this device on that date as well.
[via Slashgear, Ars Technica]
Related Posts