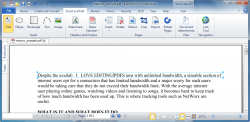 UPDATE: This promotion has now ended. Sorry to all those that missed it!
Need a good PDF editor without paying an arm an leg? Then you have come to the right place because in this post we describe how you get can Expert PDF 8 Professional ($95 value) for free!
Software Description
The following is the description of Expert PDF 8 Professional, as per the developer:
Quick Summary

Create PDF
Expert PDF Profesional Edition is the complete PDF creator and PDF writer tool. It lets you create PDF files from any document that you are working on so that you can save and send your work securely.

Edit PDF and modify
Once created you can view and edit PDF documents as easily as Word documents using the Expert PDF Editor. You can modify text, images, layout or add comments quickly and easily. Expert PDF can also be used as a default viewer for all your PDF documents.

Convert PDF to Word
If you receive a PDF that you want to change, Expert PDF Profesional Edition enables you to convert PDF to Word using the PDF converter. Simply make the changes and save it back into PDF before saving or sending the PDF file.

Features

PDF to Word conversion – One click conversion of any PDF into a document that can be read and modified in Microsoft Word. Expert PDF also places a handy link on your desktop to provide easy access to this useful program.

Easy conversion of a PDF file into a PDF Form, which can then be filled in on screen with only a standard PDF Reader!

Create new and fully customised PDF forms, and edit existing ones.

Add and edit form controls such as Text zones, radio buttons, check boxes, drop-down lists and action buttons
Edit text and object attributes: font, colour, line width, display options…
Associate actions to objects within the PDF Forms: eg auto complete, opening web pages etc

OCR (Optical Character recognition) – Turn your PDF files into easily searchable documents!. OCR makes it possible to search for text within scanned images/documents, making your PDF documents more time efficient to work with.

PDF/A Support – Optimises long-term PDF file preservation, ensuring the files you create now, will continue to be relevant and usable in the future

Document Management – Expert PDF includes support for the Bates numbering system which is widely used in the legal, medical and business worlds.

Multiple document merge – Select several documents in various formats (Word, Excel, PowerPoint, URL, etc.) for conversion as a single PDF, or as separate PDF files.

Integrated toolbar – Expert PDF 8 Professional Edition is fully integrated into Word® and Excel® toolbars, making it easy to convert a document into PDF without switching programs

Image conversion – Documents can be converted into popular formats – JPG, GIF, TIF etc.

Hyperlink and URL management – Direct links within PDF documents to websites, and when you convert your document to a PDF, all hyperlinks are preserved.

Easy Emailing – Convert a file to PDF and email it to a friend or colleague in just two clicks

Text editing features – Cut, copy, paste, resize text and visuals within your PDF

Graphic editing tools – Add images, geometric shapes, Bezier curves, and more to a PDF file.

Annotation tools – Add notes, watermarks, comments and stamps to your PDF documents

Document protection – Secure and protect your PDF file (password encryption) with rights to print, edit and copy etc.

Compatibility – Compatible with Adobe® Acrobat® or Acrobat® Reader® (but not required), all Microsoft Office programs, as well as support for converting Javascript into PDFs.

Secure – Create password protected PDF files for restricted access. 256 bit encryption is also available for PDF files that require the highest security level.
dotTech Advice
Get this freebie while you can. It is a very good PDF editor (it is a real editor — you can edit content of PDFs with this program), converter (e.g. PDF to Word), and creator (e.g. PDF printer).
Freebie Details
Expert PDF 8 Professional is being given away for free by Avanquest. These are no details how long this freebie will be available so grab it while you can; if history is any indicator, as soon as an Avanquest freebie is posted on dotTech it is reposted all over the web and Avanquest shuts down the freebie for those that haven't already gotten it.
To get Expert PDF 8 Professional for free, do the following:
Version being given out for free: v8.0.350
Free updates: Unknown
Free support: Unknown
Supported OS: Windows 2000 and higher
UPDATE: For some odd reason, some Windows XP users are unable to install this program properly while others are installing it just fine. There are no issues with Vista, Win7, and Win8 users.
Download size: 48.1 MB
Giveaway time-frame: Unknown — it can be closed at anytime
Can be installed/reinstalled at later date: Unknown
Visit the promotion page, fill out the form, and hit the submit button:
If you do it successfully, you should see the following success page: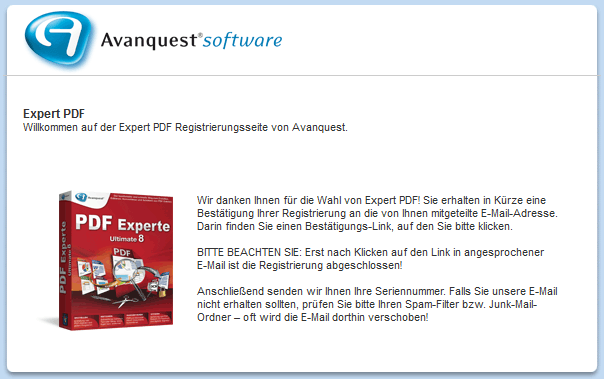 When you see the above page, you can close it.
Now check the inbox of the email address you entered. Look for an email from "kontakt@avanquest.de" with subject of "Ihre PDF Experte 8 Ultimate Seriennummer: E-Mail-Bestätigung". (If you cannot find the email, look in your spam/junk box. Gmail sent it to spam for me.) In the email there is a link you click to click/follow: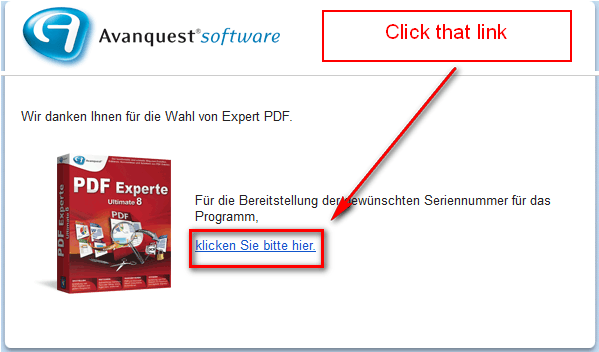 Once you click the link, you will be taken to a page that gives you a serial key; copy the key: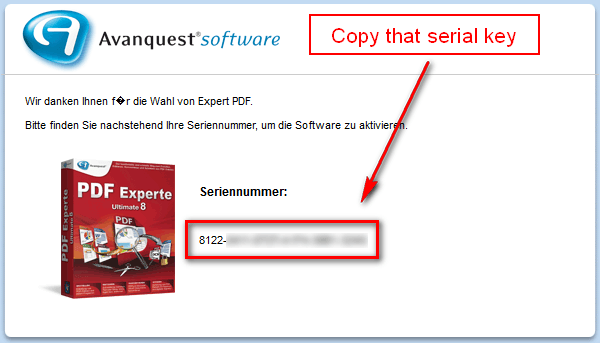 Download and install Expert PDF 8 Professional. The installer and program are in English.
Once installed, run the program, go to 'Help' -> 'Register Full Version'.
Paste the serial key you copied earlier into field that pops up and click 'Activate':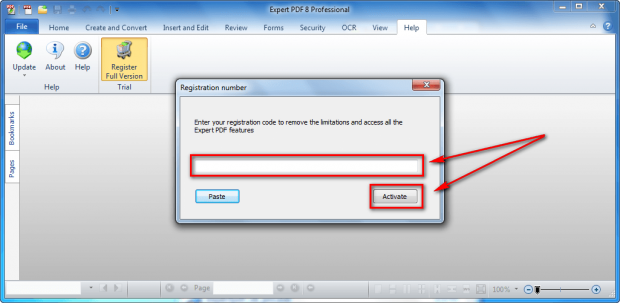 If you get the following success message, then you are done: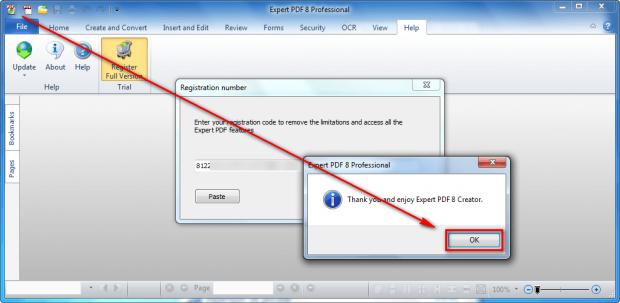 You can confirm successful registration by going to 'Help' and a) making sure 'Register Full Version' is no longer there and b) clicking 'About' shows version number and serial key: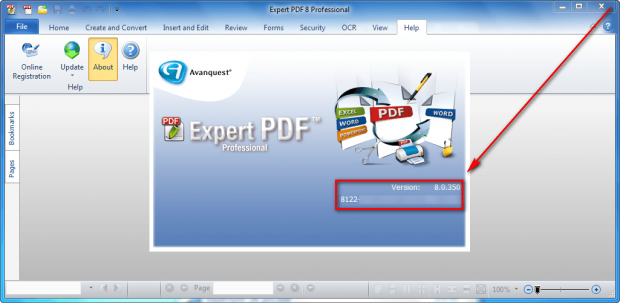 Grats, you are now the owner of Expert PDF 8 Professional. Without paying a cent.
Related Posts