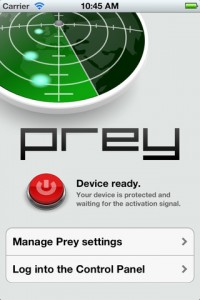 Last March, Ashraf put together a list of the best free anti-theft apps for Android. One app that scored an "Honorable Mention" nod was Prey. Ashraf wrote, "The attraction to Prey Anti-Theft is that it is an open-source project and if you use it to keep track of your computers, then it may be convenient for you to do the same with your Android device." However, he noted at the time, Prey Anti-Theft didn't have features like remote wipe, taking photos via camera, or recording audio.
Now, nearly a year later, I wanted to take a look at Prey from an iOS perspective. How has the app evolved over the past 12 months, and how useful is it for iOS users? Let's find out.
What is it and what does it do
Main Functionality
Prey is an open source, cross-platform anti-theft tracker. Prey lets you keep track of all your devices easily in one place, not just your iPhone.
Pros
App is free to download (You're automatically put on the "free 3-device, 10-reports plan" when you sign up)
Works anywhere in the world
GPS + Network-based geo-location (GSM+Wifi).
Front-facing camera support is now available
"Camouflage mode" makes the app look less like a security app and more like a gaming app
Cons
Upgrading to a Personal Plan costs just under $30, but then you get priority support, 100 reports, and full SSL encryption for those reports
Activation emails often go missing, forcing users to "activate" their account by resetting their password
Still missing the more advanced functions Ashraf longed for
Discussion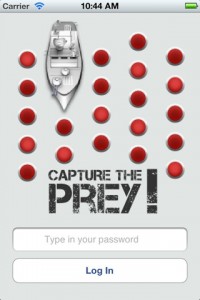 While setting up Prey on my iPhone did take far longer than I expected (mostly because I never got an activation email), the app does work well. Set-up is simple, and Prey lets you know on the home screen (if you don't have camouflage mode on) that the device is ready and and protected.
Camouflage mode is a simple yet effective way of making Prey less detectable by a thief. When enabled, tapping the Prey icon in your phone or tablet will not show the Prey logo, but rather a login screen for what looks like a Battleship-type game. I think they could go farther with their attempts at subterfuge, but that's just me.
When I marked my phone as "missing" on the Prey websites to test it out, I was a bit disappointed. A read through their FAQ had me believing that Apple required them to use the shutter sound when using the camera. I heard no sound on my end, and I assumed that the app wasn't taking my picture. But lo and behold, I got some reports back from Prey, and sure enough, there was a picture of me, the culprit who "stole" my phone. The reports also have detailed info about your phone's current location, and in my case, they were quite accurate.
Prey is a little confusing during set-up, but the service works very well, and the developers take your privacy very seriously. If you're devoted to open source projects, Prey is an excellent open source choice for securing your phone.
Conclusion and download link
With a large knowledge base, a solid service, and a constantly improving set of anti-theft features, Prey is worth checking out. It's fully functional as a free app, and a good option for iPhone users who want to protect their investments. It might not have all the bells and whistles that some users want, however.
Price: Free
Version reviewed: 0.6.0
Requires iPhone/iPad/iPod touch, iOS version 4.0 or later
Download size: 1.4 MB
Related Posts