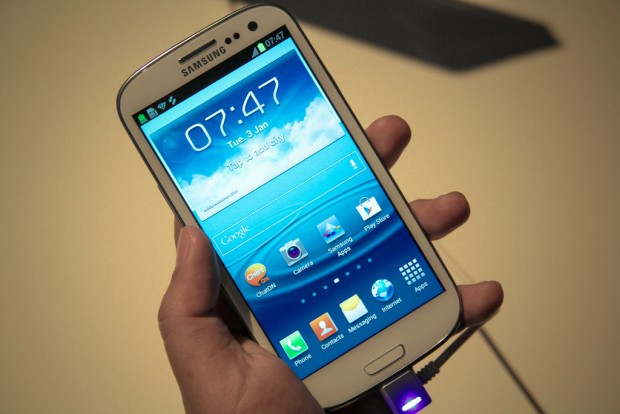 Remember that security flaw on iOS 6.1? The one that would allow anyone to bypass your passcode and gain access to contacts and photos? It looks like Samsung's Galaxy S III has a similar problem, and it might even be worse — it makes the lockscreen disappear completely until rebooted, therefore allowing complete access to the phone. Yikes.
It gets even worse. The bug is actually pretty simply to replicate, and only requires a couple of tries and some timing to get it done. Here's how it's done, courtesy of ZDNet:
On the code entry screen, press Emergency Call
Press Emergency Contacts
Press the Home button once
Just after pressing the Home button, press the power button quickly
If successful, pressing the power button again will bring you to the S3's home screen.
After completing the steps, the phone will return to the home screen every time it is woken up through the power button. The lockscreen only returns after a reboot, leaving the phone completely accessible.
If you're a Galaxy S III owner, you should probably try this and see for yourself if your device is vulnerable to this security flaw. If it is, it might be a good idea to keep that in mind until Samsung issues a fix for the issue.
As of posting time, Samsung has not commented on the issue upon the request of numerous publications.
[via ZDNet, image via Sham Hardy]
Related Posts