Whether it is a photo/image that you took or created yourself, I'm sure that most of us out there have built up quite an impressive collection of digital images over the years. Many of these images hold precious memories or have some sort of sentimental value to use. Regardless of the value of our images, having a great image viewer is an asset, as it allows us to easily navigate through our photos and manipulate them with as little hassle as possible.
Such an important aspect of our digital lives can not be taken for granted and as such we will be covering the Best Free Image Viewer for Windows. A variety of factors were taken into consideration when deciding the best program but user friendliness and useful features weighed in heavily on the decision. Yes load speeds are important and how well images are rendered is also very important but all of these viewers do a great job hence the focus on features.
Without further ado, here is dotTech's take on the Best Free Image Viewer for Windows.
This review is part of our Best Free Windows Software section. Check out more articles on the best free Windows programs from here.
Table of Contents [Irfanview vs Zoner PhotoStudio Free vs XnView vs Picasa vs FastStone Image Viewer]
Best Free Image Viewer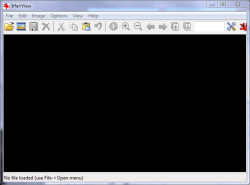 Program Name: IrfanView
Developer: Irfan Skiljan
Download Size: 1.77MB
Version Reviewed: 4.36
Supported OS: Windows 8, 7, Vista, XP

Portable Version Available: Yes
Bloatware/Crapware/Opencandy During Install: No
Pros
Support for an extensive number of file formats including audio and video formats
Simple to use
Basic image editing capabilities
Image conversion capability along with batch processing
Relatively light on system resources
Has many features beyond simply image/photo viewing
Cons
Some of the features require the downloading of plugins via the IrfanView webpage, which is not a major con but some people may find it annoying
Discussion
Irfanview is extremely simple to use and is packed with lots of features. Its simple interface allows users to relatively quickly find all of the various options and features.
By default, IrfanView displays one photo at a time but by going to Files and then Thumbnails or by pressing the t button, you can display a separate window which displays images in the current folder as thumbnails and allows for the browsing of other image containing folders.
I did say that IrfanView is packed with features so let me immediately begin talking about them as well as the wide variety of file formats supported in Irfanview.
IrfanView includes support for an extensive number of file formats including BMP, JPG, GIF, TIFF, PSD, EPS, PNG, PCXX, MP3, AVI, MOV, ICO, LWF, JPG2000, PSP, SWF, CLP and XPM. A more comprehensive list can be viewed here.
Getting on to the features, one of the probably more popular ones is the well known slideshow feature. It allows us to view a selection of photos without manually advancing from one photo to the next. Another powerful feature is the batch conversion/batch renaming feature which comes in quite handy and cuts out having to work on files individually.
IrfanView also comes with a 'Paint' dialog which allows for the following tools to be used on images:
Paintbrush: Click with the left mouse button and drag in order to paint with the foreground color. Click with the right mouse button and drag in order to paint with the background color.
Eraser: Click with the left mouse button ad drag in order to erase with the background color. Click with the right mouse button and drag in order to restore the image after erasing
Clone Tool: Copies one area of an image to another. It can be used to remove dust and scratches from a photo. Right click to select the source and left click the area you want to replace
Color Replacer: Replaces one color with another one
Text Tool: Adds formatted text to the image
Shape tools for drawing shapes: line, arrow, ellipse and rectangle tools are available
Floodfill tool: This is used to fill areas with color
Color Picker: This is used to select colors from an image
Straighten/Rotate tool: This is used to straighten images
Measure tool: Allows for the measuring of distances and angles
In addition to the Paint dialog, the following actions can be carried out:
Create custom crop selection
Create maximized selection ratios
Show selection grid
Show fixed grid
Insert text
Insert overlay/watermark image
Auto crop borders
Capture visible window area
Irfanview also offers users the opportunity to alter images in several other manners including orientation related maneuvers such as vertical and horizontal flipping as well as resizing and changing of canvas size. Color alterations can also be carried out through actions such as color corrections and conversion to grayscale. Irfanview is also capable of capturing screenshots and it even allows you to change your desktop wallpaper from directly within the program.
As I mentioned before some functionality is only available after downloading some easily accessible plugins. Some of the extra features which are offered are as follows:
Multimedia player

Sending of files via email
JPG lossless rotation
JPG lossless crop
Changing of JPG EXIF date/time taken
Optical character reader

From the supported file formats list alone, it is quite clear that the functionality which IrfanView offers is simply extensive and it is thus deserving of the title of Best Free Image Viewer For Windows.

Runner Up

Program Name: Zoner Photo Studio Free

Developer: Zoner Software

Download Size: 60.36MB

Version Reviewed: v16

Supported OS: Windows 8, 7, Vista, XP


Portable Version Available: No

Bloatware/Crapware/Opencandy During Install: No


Discussion

Zoner Photo Studio Free has an interface which is very similar to that of XnView but a bit more polished.

By default at the left of the program window is the file browser sidebar while the middle of the screen displays a preview of the currently selected image and the right sidebar displays information about the photo. Thumbnails of the photos stored within the folder selected in the left sidebar are displayed along the bottom of the screen.

The way the program is laid out can be changed by simply selecting any of the following options from the View drop-down menu in the menu bar. The options are:

Browser(No pictures displayed at the bottom and thumbnails of pictures in currently selected folder are displayed in the middle of the screen)
Preview(Default)
Map(offers GPS tagging by dragging pictures onto a map; shows shot locations of all pictures in current folder )

Zoner Photo Studio is compatible with the most popular file formats, including proprietary RAW files produced by cameras from Canon®, Nikon, Olympus, Sony® and more:

Bitmap:

JPEG, GIF, TIFF, PNG, PSD, PSB, PCD, BMP, PCX, TGA, ICO, RLE, MAC, WPG, DIB, BMI, PSP, PSPIMAGE, THM, HDP, WDP, JP2, J2K, JPC, PNM, PPM, PAM, PBM, PGM, WBMP, BMS, JPS, PNS, DCM, KDC, MPO, JXR, HDR

RAW:

CRW, CR2, DNG, MRW, NEF, ORF, PEF, ARW, SRF, SR2, MEF, ERF, RAW, RAF, FFF, RWZ, RWL, 3FR, CS1, SRW
Expand the range of read-supported formats by installing additional WIC codecs (for example WebP).

Video formats:

ASF, AVI, M1V, MOV, MP4, MPE, MPEG, MPG, MTS, OGV, QT, WMV

Install MPlayer (third-party freeware) to add support for the following video formats:

3GP, DIVX, DV, DVR-MS, FLV, M2T, M2TS, M2V, M4V, MKV, MPV, MQV, NSV, OGG, OGM, RAM, REC, RM, RMVB, TS, VCD, VFW, VOB

Quite interestingly, Zoner Photo Studio offers users the ability to attach audio notes to images and even allows for ratings from 1-5 to be assigned to images. Additionally, images can be labelled using differently colored labels amd GPS data can be assigned, displayed or removed. Images can also be batch renamed.

I quite like the functionality which is offered that allows users to create panorama images as well as 3D images as well as postcards. Users can create slideshows and set the desktop wallpaper and desired orientation from directly within the program. Contact sheets can also be created, as well as cardholders, and images can be sent via email, uploaded to Zonerama, Facebook or to Picasa Web Albums.

Zoner Photo Studio Free also provides users with a fairly solid range of editing features. Some of the major ones are as follows:

Rotate & Flip
Adjust
Effects such as Grayscale and 3D buttons
Resize
Canvas & Borders
Text Overlay
Convert File Format(allows for batch conversion)
Convert to web JPEG(allows for batch conversion)
Quick fikx
Levels
Enhance colors
Adjust color temperature
Sharpen
Blur

Although Zoner Photo Studio Free closely rivals IrfanView in my opinion, Irfanview's extensive functionality and its ease of use means that users have access to more features than the average person can imagine.

All in all ZonerPhoto Studio Free is a very capable program and provides all of the features necessary to effectively manage and view your photo collection and more, including the ability to play several video formats.

Honorable Mention 1

Program Name: XnView

Developer: XnView

Download Size: 4.52MB

Version Reviewed: v2.04

Supported OS: Windows 8, 7, Vista, XP

Portable Version Available: Yes

Bloatware/Crapware/Opencandy During Install: No

Discussion

XnView is a streamlined image viewer which supports a large number of file formats and is above all easy to use.

XnView is a powerful piece of software with support of over 500 image formats including PSD, BMP, GIF, RAW, RPM, PPT, PSP, EPS and PPS. A more comprehensive list of formats supported can be viewed here.

XnView's user interface resembles that of Windows Explorer so users should feel right at home with it. There is a sidebar on the left which displays the filesystem and allows users to browse various locations for images. Selecting a folder will display the photos in the folder as thumbnails in the main section of the program's window while selecting an individiual photo will result in a preview being showed in the bottom section of the program window. Double clicking on the photo will expand it and cause the file selection/browsing sidebar to be hidden. Doing this also causes tabs to appear, allowing users to switch between browsing for files and images which have been expanded. In addition to displaying previews at the bottom of the screen, other information can be displayed depending on the user's choice from the toolbar located in that vicinity. The other options besides Preview are as follows:

Properties: this one is pretty self explanatory; clicking here will display information such as file name, file type and resolution
Histogram: This option gives a graphical representation of the tonal representation of an image
EXIF: Displays information about image files using JPEG compression such as whitebalance values, ISO number etc.
IPTC: Displays additional information about a photo such as copyright information
XMP: Displays information about the image
Categories: Allows photos to be classified under particular categories such as audio, drawings etc.

XnView allows for common features such as rotating either clockwise or anti-clockwise, zooming in and out and slideshows. Other features such as red eye removal, adjusting of brightness/contrast/gamma/balance, cropping and batch conversions/processing are included.

XnView also comes with 'Paint' capabilities similar to those of IrfanView allowing for the editing of images with tools such as the popular paintbrush and fill tools. It also allows for several features which allow for the altering of the colors and orientation of images. In addition you can add text or watermarks quite easily to images and make use of various 'blur' effects. Several filters are also available to be applied.

There is a Nero Plugin which allows for the burining of slideshows onto a CD. Images can be set as wallpapers from directly within XnView such as is the case with IrfanView.

Please note that by default only the most common formats are available for loading/saving. If you want to have special formats simply go to Options, then General, then Read/Write and select the desired additional formats.

XnView is a strong competitor to both IrfanView and Zoner Photo Studio Free, offering much of the same functionality. Honestly the only area where IrfanView and Zoner really surpass XnView is with their multimedia viewing capability.

With such a wide range of features and supported formats combined with its easy to navigate user interface, XnView is definitely a top image viewer. XnView may be ranked #3 in our review, but it is a top-notch option for image viewing.

Honorable Mention 2

Program Name: Picasa

Developer: Google

Download Size: 14.27MB

Version Reviewed: v3.9.0 Build 136.20

Supported OS: Windows XP/Vista/7/8

Portable Version Available: No

Bloatware/Crapware/Opencandy During Install: No

Discussion

Google's Picasa provides an all-in-one stop for the managing of your photos and even allows for simple editing as well as the capturing of photos or videos from a webcam or other video device.

On opening Picasa, it searches your computer and displays photos it finds based on how you have configured it. It does not store pictures it finds in a separate library. Also even if you edit photos with Picasa, the original copy is always preserved.

The operation of Picasa largely revolves around the sidebar located on the left hand side of the program window. The collapsible menus that make up the sidebar are as follows:

Albums
People
Folders
Exported Pictures
Other Stuff

Picasa automatically scans your computer for photos and videos and allows for them to be categorized them under these menus. Folders represents the folders on your computer. Albums are groupings of photos which you can create from within Picasa without actually altering the location of the original photo. Picasa makes use of facial recognition and is able to organize your photos according to the people in them. It groups together similar faces across your photo collection and you can add name tags accordingly. Based on the scan that is carried out on launching the program, the photos and videos will be categorized under a suitable category accordingly. Although the scanning is automatic, you do have control over the folders which Picasa scans and displays pictures from. In addition to being able to specify exactly which folders you wish to be scanned by first clicking Tools and then Folder Manager, you can also specify the following for any folder on your computer:

Scan Once
Remove from Picasa
Scan Always

In addition you can also choose which file types you wish Picasa to display. In addition to JPEG Files you have the can choose to allow the following file types:

BMP
GIF
PNG
TGA
TIFF
PSD
RAW
Movies(AVI, MOG, ASF, WMV)
Quicktime Movies(MOV)

Picasa supports the following file types:

Photos: .jpeg, .tif, .tiff, .bmp, .gif, .psd (Photoshop), .png, .tga, and selected RAW formats.
Movies:

For general playback in Picasa: .mpg, .mod, .mmv, .tod, .wmv, .asf, .avi, .divx, .mov, .m4v, .3gp, .3g2, .mp4, .m2t, .m2ts, .mts, .mkv. For several of these file types, the correct software is required for playback. Read more about video file support.
For use in Movie Maker: .avi, .asf, .wmv, .mpg, .m2t, .mmv, .m2ts

Audio (for slideshows and the Movie Maker): .wma and .mp3

Picasa also allows users to import photos to your computer from external devices. Additionally, sharing to Sharing photos to Picasa web albums is supported from directly within Picasa. Simply hit the Share button at the bottom of the screen and follow the prompts. You can also email. Print ad export your photos as you desire.

Picasa also offers users the choice of viewing photos in what is known as edit view which allows for photos to be viewed on a one on one basis and easily edited. There is also the library view which allows photos to be viewed , several at once, in the form of thumbnails and then selected individually as the user desires.

Users also have the choice of displaying either detailed properties, tags, places photos were taken or names of people in the photos in a sidebar on the right hand side of Picasa's program window.

Two other appealing features are the slideshow feature and the timeline feature. The timeline feature allows you to scroll through a chronological catalog of your photos.

The following display modes are available for the viewing of your pictures:

Automatic
16-bit
24-bit(dithered)
Remote desktop
LCD Whitepoint
Projector Mode
Show Overflow Pixels
Mac Gamma (1.6)
Linear Gamma (2.2)
Sepia
Black and White

Picasa offers some basic but solid editing capabilities under the following categories:

Commonly needed fixes(crop, straighten, redeye, I'm feeling lucky, auto contrast, auto color, retouch, text, edit in creative kit, fill llight)
Finely tune lighting and color fixes(fill light, highlights, shadows, color temperature, neutral color picker)
Fun and useful image processing(sharpen, sepia, black and white, warmify, film grain, tint, saturation, soft focus, glow, filtered black andwhite, focal black and white, graduated tint)
More fun and useful image processing(infrared film, lomo-ish, holga-ish, hdr-ish, cinemascope, orton-ish, 1960's, invert colors, heat map, cross process, posterize, duo-tone)
Even more fun and useful image processing(boost, soften, vignettem pixelate, focal zoom, pencil sketch, neon, comic book, border, drop shadow, museum matte, polaroid)
Users also have the choice of carrying out a batch edit instead of carrying out one or a combination of the previously mentioned effects on a single photo.

As you can see, Picasa is quite a solid image viewer and if you make use of the various services the Google offers, you will appreciate the effort Google has made to integrate them into Picasa and the seamlessness in uploading to the likes of Picasa Web Albums and YouTube.

Honorable Mention 3

Program Name: FastStone Image Viewer

Developer: FastStone Soft

Download Size: 5.28MB

Version Reviewed: v4.8

Supported OS: Windows 8/7/Vista/XP


Portable Version Available: Yes

Bloatware/Crapware/Opencandy During Install: No

Discussion

FastStone Image Viewer is another well organized and capable image viewer which provides users with some very useful features.

It supports all major graphic formats (BMP, JPEG, JPEG 2000, animated GIF, PNG, PCX, PSD, EPS, TIFF, WMF, ICO and TGA) and popular digital camera RAW formats (CRW, CR2, NEF, PEF, RAF, MRW, ORF, SRF, ARW, SR2, RW2 and DNG).

The interface is similar to that of XnView and Zoner Photo Studio free with the exception being that the preview section for FastStone is located underneath the file browsing sidebar on the left. This configuration can be altered in order to display the preview on the right hand side of the main program window or so that the browser bar, explorer bar and preview disappear and only the image is previewed. The program is also skinnable.

FastStone also offers some basic image editing capabilities such as:

Resizing/Resampling
Cropping
Adding of text and/or lines
Clone and heal
Adjust lighting
Rotation
Border effects
Frame Mask
Watermark
Bump Map
Sketch
Oil Painting
Lens
Obscure
Adjust colors
Adjust Levels
Adjust curves
Grayscale
Sepia
Negative

FastStone also allows for the creation of slideshows and for the comparison of selected images. It also allows for the building and splitting of multi-page files as well as the building of contact sheets and image strips.

Batch conversions and batch renaming can also be carried out, timestamps can be changed, JPEG lossless rotations can be carried out and JPEG metadata can be removed.

FastStone Image Viewer's combination of great features make it an excellent choice for an image viewer. Like all the others mentioned in this review, FastStone Image Viewer may come in at #5 but it is an excellent program.

Other Alternatives

Related Posts