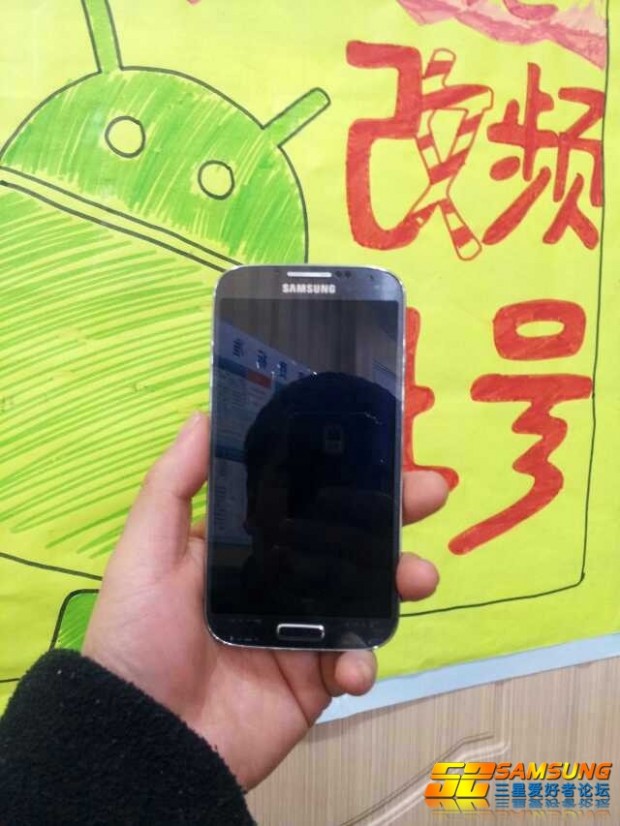 Images of what appear to be an unannounced Samsung phone have been uploaded to Chinese forum 52 Samsung. The phone is reportedly being described as the "GT-I9502," but what makes it interesting is that its specs line up perfectly with the impending Galaxy S 4.
The uploader of the images actually claims that this is a dual-SIM variant of the yet to be announced Galaxy S 4, made for  Chinese carrier China Unicom.
The leak becomes all the more believable after seeing the benchmark results, as the GT-I9502 matches up perfectly with the S 4's specs: 5-inch screen, 1920×1080 resolution, "Universal5410" 1.8GHz processor that is most likely the Exynos Octa 5410, 2GB of RAM, PoverVR SGX 544MP GPU, 13-megapixel camera and Android 4.2.1.
However, there's still that chance that this casing (maybe even other aspects of the design) were simply created for testing purposes by Samsung. Also, The Verge mentions that there's an equally good chance that this is just a hoax. But even if this GT-I9502's design turns out to be a prototype, the benchmark only adds fuel to the fire that the Galaxy S 4's specs have indeed leaked well ahead of its announcement.
If this turns out to be the Galaxy S 4, would you buy it? Let us know in the comments!
[via 52 Samsung,  Sammy Hub, The Verge]
Related Posts