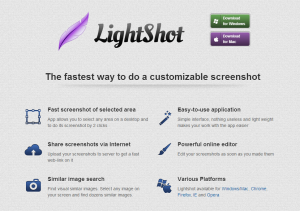 There are many instances where you might want to take a screenshot of what's on your computer display. I won't bother covering those instances, I'm sure you're already familiar with them. After all, Windows has its very own screenshot app called 'Snipping Tool' and I'm sure you have read dotTech's review on best free screenshot tool for Windows.
If you still have an unfulfilled need for something more comprehensive, more connected, especially these days, and that's exactly where Lightshot comes into play. It's a screen capture tool with a plethora of advanced features like social sharing and cloud storage.
What is it and what does it do
Main Functionality
Lightshot is a relatively lightweight screenshot program that runs in the background. Once the program has been started, in order to capture a screenshot all you need to do is press the appropriate hotkey, which is the print screen key by default. Lots of Windows apps can capture a proper screen image, where Lightshot differs is its collection of advanced features. After capturing an image, you are presented with several different options like sharing to social media networks, sending via email, saving locally or even editing the image online.
Take note Lightshot is available on Windows and Mac OS X. We specifically reviewed the Windows version.
Pros
Incredibly easy to use, just press the print screen key or click on system tray icon and make selection using rectangle tool
Uses very few system resources (7,500KB of memory while idle)
Social sharing links for Facebook, Twitter and Email
Save the image locally, or print to a connected device
Upload the image to the Lightshot servers
Open the image in the online editing tool
Able to capture high quality full screen images
Very quick and efficient
Cons

Only has rectangle tool to select areas to capture; doesn't have other selection tools like freehand, window, or scrolling window
Discussion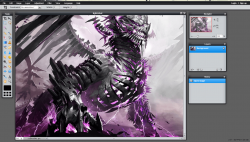 Lightshot is first and foremost a screenshot capture tool. Instead of just saving images locally to your computer, like similar programs, Lightshot presents you with a unique toolset after capturing one.
To capture an image, all you have to do is press the print screen key. The screen will then be covered in a dark overlay, whereupon you just have to choose the area of the screen you'd like to capture. Once a part of the screen has been selected, you move on to choosing what to do with the image.
From here, you can open the online photo editing tool (totally free), upload it to the Lightshot server, save it locally to disk, copy it to the clipboard or even print it.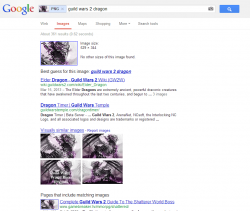 Should you decide to open the image for editing online, you are taken to a powerful editing tool directly within your browser. Think of it as a slightly trimmed down Photoshop, only it's accessible online through a web browser. The image editing tool is fantastic, and even though there's a bit of a learning curve involved, it's certainly a welcome feature.
If you upload the image to the Lightshot server, you can then share the link with others just like any other web link. You can also access the online photo editing tool, directly from the image viewer.
If those options don't tickle your fancy, then you can share the captured image via Facebook, Twitter or email. If you want to find a picture similar to what you've captured, then you can do a proprietary search through Google or Tineye.
Lightshot is incredibly lightweight, and only uses about 7,500KB of memory when running in the background. Personally, I think that's incredibly valuable for a Windows program- you don't want it stealing resources and bogging down the system. In a situation where you would need a screenshot app running as a background process, you want it to run quietly and efficiently, and that's exactly what Lightshot does.
Conclusion and download link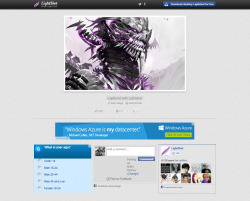 To be honest, Lightshot offers everything you'd ever want from a socially-oriented screenshot tool; the only issue with the app is lack of different screenshot selection tools. The social sharing features are a necessary expansion for any form of software these days. The ability to edit captured images instantly online with a robust tool, for free, is unprecedented in its own right. Lightshot is both lightweight, and efficient, and anyone would be happy to see it uses remarkably few system resources. Did I mention the program is free, along with all the advanced features it offers? Well it is, so you might want to get it before the developers change their minds.
(Also be sure to check out dotTech's review on best free screenshot tool for Windows.)
Price: Free
Version reviewed: 3.2.0.0
Supported OS: Windows XP/Vista/Win7, Mac OS X

Download size: 2.49MB
VirusTotal malware scan results: 0/46
Is it portable? No
Related Posts