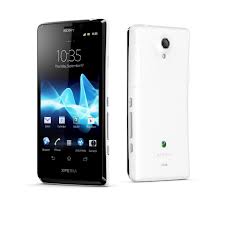 Got a Sony Xperia T (LT30p)? Want to root it? This guide will show you how! Follow the simple steps below and your Sony Xperia T will be rooted in no time flat.
Disclaimer: This guide is intended as a helpful "how to". dotTech and its writers are not responsible for any gain or loss (including but not limited to bricked devices) incurred as a result of following this guide. Root your device at your own risk. Rooting may void your warranty.
Requirements
This root guide is for the Sony Xperia T running Android 4.1.1 Jelly Bean. It is specifically for the LT30p model.
Before We Begin
Before we can root, do the following:
You need to enable USB Debugging on your device. To enable USB Debugging by go to System settings, then Developer Options, and finally Debugging. Check the box next to USB Debugging.
You'll need to download the root package to your PC. Extract the file once downloaded.
How To Root Sony Xperia T (LT30p)
To root your Sony Xperia T (LT30p), do the following:
Connect your Sony Experia T to your PC with USB cord.
Run the RunMe.bat file from the folder on your PC that you extracted the root package you downloaded earlier.
A command prompt window will open after you double-click RunMe.bat. Type 3 on your keyboard in the CMD prompt window on your PC.
Now wait. Your phone will be rooted. You need to do nothing except wait. Rooting may take a while, please be patient. Do not unplug your device. You will see your Xperia T's screen flash a couple times, don't worry this is something that is normal.
Wait for the 'You can close all open command-prompts now!' message to appear on your computer's screen.
Your device will reboot and when it is finished. Once your phone has finished rebooting, open up the Google Play Store and install BusyBox.
Once installed, open BusyBox and it will prompt you for root access. Grant BusyBox root access. Once you've granted BusyBox root access, you've successfully rooted your Sony Xperia T-LT30p
Conclusion
Enjoy a rooted Xperia T- LT30p.
[via trickytweaks]
Related Posts