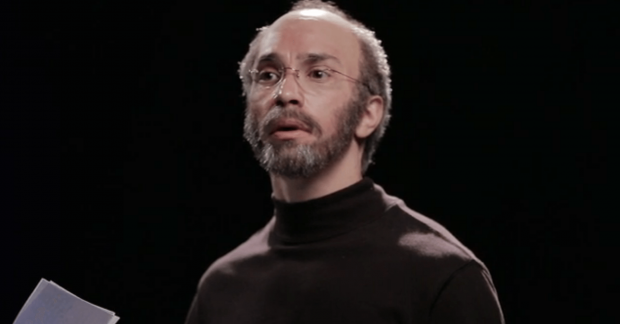 iSteve, Funny or Die's movie about Steve Jobs is now available to watch for free on the Funny or Die website. The movie stars Justin Long as the late former Apple CEO, and is around an hour and a half long — the longest video on the site yet. While the film is the site's longest video so far, the length of production was anything but. The script for iSteve was written in just 3 days and the whole thing was filmed in 5 — I'm not an expert on film production, but I can definitely say that isn't very long.
The film is also notable for hitting before the two other announced Steve Jobs documentaries, despite it being announced much later. 'Jobs,' which stars Ashton Kutcher, was supposed to premiere earlier but was quietly delayed due to inadequate time for "creating buzz" for the film leading up to release. The other Jobs film, which is being written by The Social Network's Aaron Sorkin, is expected to arrive sometime later this year.
I haven't seen iSteve yet, so I can't comment on whether it's a good thing or not that this is the Jobs film that we have now. But if the more light-hearted approach to one of tech's modern greats' life interests you, you can head on over to the link below to watch the film. And why not? It's free.
[via MacRumors]
Related Posts