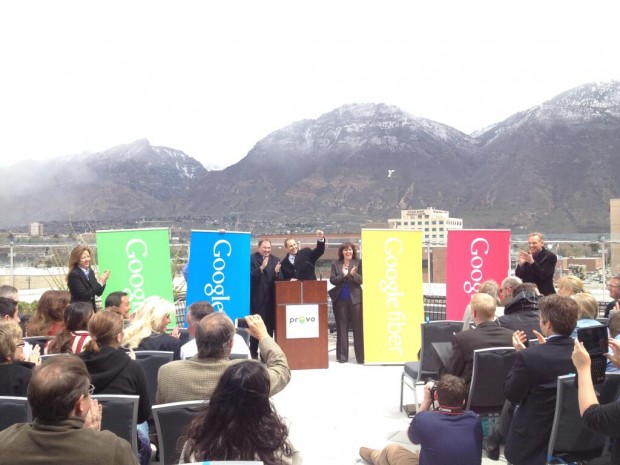 Google and Provo officials have announced that Provo, Utah will be the third city to get the ultra-fast Google Fiber internet service. This follows the recent announcement of the second city to get gigabit internet from Google, Austin. If you don't already know, Google Fiber will provide download speeds of up to 1,000 Mbps — which is just insane compared to most broadband connections you can find today.
Besides offering Utah residents the gigabit internet service and Google Fiber TV, the company will also be introducing a free 5 Mbps internet service with only a $30 fee for activation and no monthly dues for seven years. As for local institutions like schools, hospitals and libraries, Google will be providing the gigabit internet service free of charge.
The agreement with the city of Provo has yet to be approved, but will be voted on by the City Council next Tuesday, April 23. There's no doubt that a service like Google Fiber can do wonders for the communities and businesses at Provo, so you might as well call this a done deal at this point.
Google Fiber is expected to make its way into the homes of Provoans by the end of the year — so if you're planning on moving to get your gigabit internet fix, you now have a third choice!
And if 1Gbps isn't enough for you, there's always Japan.
[via Google Fiber Blog, Provo Mayor]
Related Posts