Last week, Acer began teasing a brand new laptop reveal using Star Trek. It raised some eyebrows. What could they possibly be announcing? Turns out it's just as crazy as that Star Trek cross-promotion trailer. Meet the new Acer Aspire R7 — a transforming laptop that can act like a desktop, a laptop and even a tablet at times.
The laptop's specs are fairly competitive: It's got a 15.6-inch Full HD touchscreen display, Intel Core i5 processor, 6GB of RAM, and a combo 500GB HDD and 24GB SSD. But what makes the R7 so unique from pretty much anything we've seen in the laptop market to date is the "Ezel" hinge. Because of this unique design, the laptop's screen can be positioned in almost any manner you would want. It can be positioned to be like any traditional laptop, or even something similar to Microsoft's Surface, which you can see below.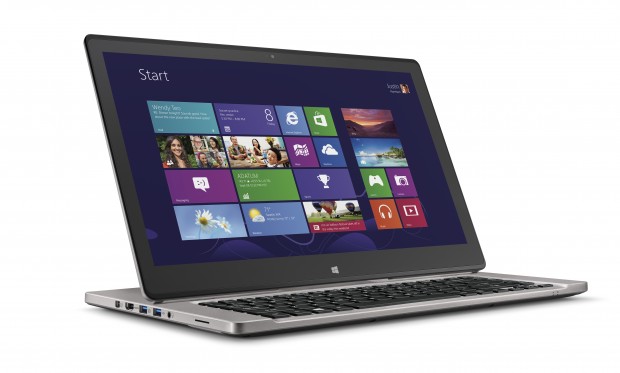 To make it easier to use the R7's touchscreen (and Windows 8's touch-centric interface), the screen can  be positioned this way: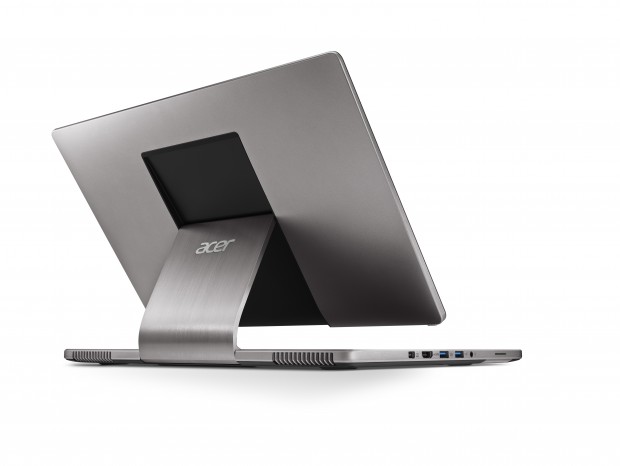 Another unique decision by Acer here is the positioning of the trackpad — it's above the keyboard instead of below it, which you can see in the top image. As for why anyone would use their computer like the top image, I can't say. I guess it kinda looks like a spaceship… And that's the Star Trek connection. Yeah.
The Acer Aspire R7 is now available for pre-order, exclusively from Best Buy. It costs $999 and it'll be out on May 17.
What do you think of the R7? Is it a great innovation by Acer or are they just being crazy here? Tell us what you think in the comments!
[via Acer]
Related Posts