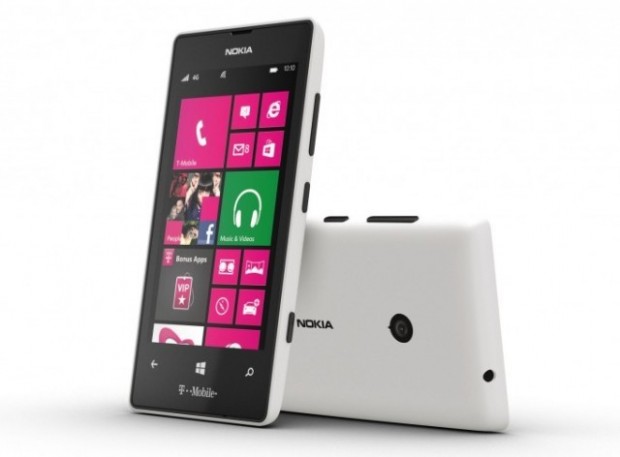 Since the debut of Windows Phone, people have been predicting the only way for Windows Phone to gain a foothold is to target the low-end market. In other words, price the competition — notably Android — out of the game. For the most part Microsoft and Nokia, the premier Windows Phone manufacturer, have been playing a double game: a mix of high-end plus medium/low-end modestly priced Windows Phone Lumias to try to capture the market. Well, everywhere in the world except the United States.
You see United States is a bit different than most countries in the world. Here, phones are predominately acquired at a subsidized cost vis-a-vis signing a two-year contract with a carrier. This method of buying phones tends to equalize the price differences between phones. So essentially people have the choice of, say, an iPhone vs Lumia or Galaxy S vs Lumia at the same price; as such, Lumia stands no chance. Now, however, Microsoft and Nokia are trying something different: cheap, no-contract devices.
Starting next week in the United States, Walmart will be selling the Lumia 521 (for T-Mobile, but you should be able to unlock it [which is illegal at the moment, by the way] and use it on AT&T or other GSM carrier) for $150 with no-contract. That is a smartphone with 4-inch 800×480 screen, dual-core 1GHz Snapdragon S4 processor, 512MB RAM, 8GB internal (with support for up to 64GB microSD), 6.7-megapixel back camera, 1.3-megapixel front camera, NFC, Bluetooth 2.1, GPS, and 1430 mAh removable battery running on Windows Phone 8. It has 3G radios but no LTE 4G, though.
Sure by today's standards Lumia 521 is a textbook low-end device but for $150 with no contract, that is an excellent buy in my opinion… especially for first-time smartphone owners. Who will be getting one? Let us know in the comments below.
[via AllThingsD]
Related Posts