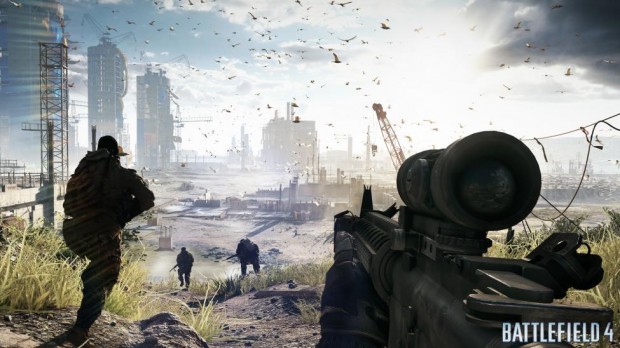 Apparently, EA is hard at work bringing their Frostbite 3.0 game engine to a new platform. Hardcore gamers will have no problem naming the biggest title using the engine. If you don't already know, Frostbite 3.0 powers the next installment in the acclaimed Battlefield series, Battlefield 4. Apparently, it cannot run on the Wii-U, but it's likely that it will be available on Sony and Microsoft's new consoles.
So if the Frostbite engine is not coming to the Wii-U, then what platform are they bringing it to? According to EA, developers are currently working to bring "true Frostbite experiences to all major mobile platforms." That's right, Frostbite is going mobile.
The new engine will be called "Frostbite Go." EA states that it is "one of [their] most exciting current projects." The engine itself is meant to be used in-house, specifically for "empowering EA game developers."
That means we won't see any indie games launching with support for the Frostbite Go engine. It's a shame too, because it would be great to see what a lot of these independent developers can do with an engine of that caliber.
Today, our open development platform spans hundreds of engineers and thousands of content creators around the world. Collaboration on such a massive scale motivates constant improvement as we utilize key expertise and real use cases from many genres, and target platforms and audiences. Frostbite is the most adopted game development platform within EA and our games are industry leading products.
Does this signal a new Battlefield title that will be coming to mobile devices in the near future? Imagine playing Battlefield on your Android smartphone or tablet, or a game of similar quality. This is exciting news indeed for gamers everywhere. Even if, EA was voted as one of the most evil companies in recent history.
Related Posts