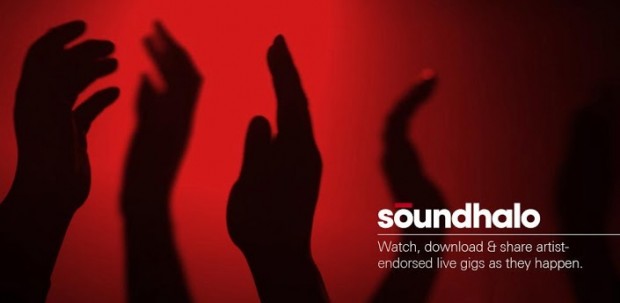 Mobile technology has become such a nuisance in today's world that several music artists are now asking fans to keep their devices pocketed when watching a show. It makes perfect sense, right? You can't really enjoy a show if you're too busy playing with your phone and a mobile recording app.
One of the biggest drawbacks of not being able to use your phone at a concert is that you cannot record the experience for later. Personally, it's one of the best things to show off to friends and family. You were there and the performance was good, and you have the video to prove it.
A new app for Android called Soundhalo will allow you to purchase high-quality recordings as soon as an artist has finishing singing the last lyrics. To break it down, a team can record audio and video from a concert backstage and then upload it for purchase in the Soundhalo app almost immediately.
If you wanted to, you could play various sets from the performance before you've even left the venue. Furthermore, any content you download is DRM fee, and you can always access the content via the web again at any time if you need to- similar to how Humble Bundle handles its game catalog.
An iOS release is currently in the works, but there's no word on when it will be available.
Tracks from a recent performance in Brixton which was headlined by Alt-J, are already available for purchase via Soundhalo. Obviously, more content will be offered eventually.
Personally, I think the idea is pretty awesome. Sure, some may claim that it nets the artists and related companies more money, but at least now you can enjoy a performance and then relive it afterwards in high definition. The individual tracks from the performance are $1.50 a piece, which isn't too bad.
Are there any bands that you would like to see added to the Soundhalo catalog? I can think of quite a few myself…
Related Posts