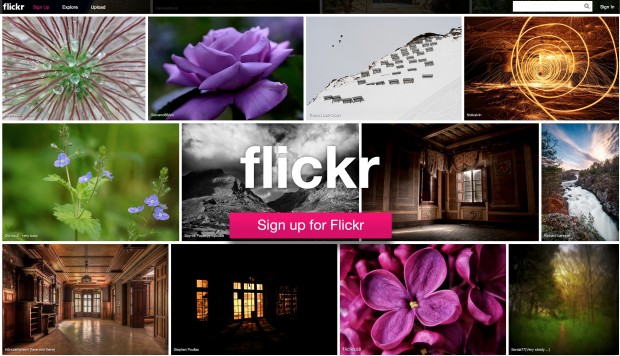 At an event in New York today, Yahoo CEO Marissa Mayer made the expected acquisition of popular microblogging service Tumblr official. But before that, Yahoo also announced a massively redesigned version of Flickr (which was also rumored). After checking out the site and its new look, I have to say I'm really impressed — especially since according to Mayer, they started work on this back in March.
First off, let's talk about the most obvious and attractive feature of the new Flickr: 1TB of free storage. That puts Google's unified storage (which they hoped you'd use for photos as well) to shame. It's definitely "Biggr." This makes the site an attractive home for users that are looking to backup a large amount of photos and video. They've also added support for full 1080p video, at 3 minutes each. And did I mention that it's free?
Old Flickr: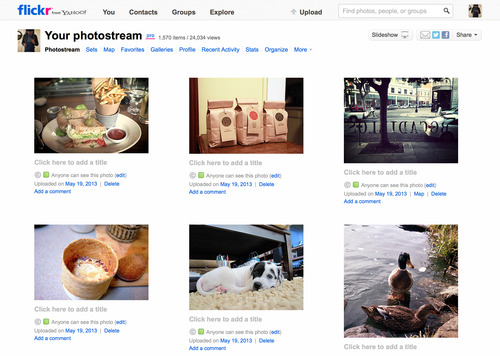 New Flickr: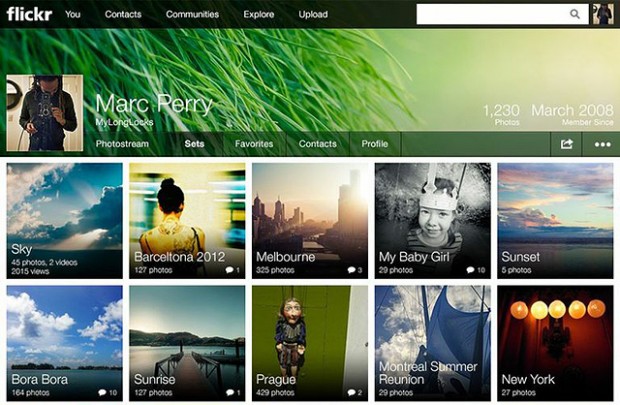 Next is that newly redesigned UI. Flickr's old design had a lot of white space but while it certainly looked okay, there was definitely room for improvement. And boy did it improve. Now the whole interface is dominated by photos, and because they're larger than before, you can see a whole lot more detail. The new Photostream is also a pleasure to use — one smooth-scrolling stream of large photos composed of your photos, your friend's photos and recommonded photos. They also take up most of the display with easy-to-reach sharing options on the bottom.
And speaking of sharing options, another new addition to Flickr is the ability to easily share any photo to Facebook, Twitter, Pinterest and of course, Tumblr. Along with the newly announced Android app for smartphones and tablets, this makes Flickr much more competitive with services like Instagram.
Finally, Flickr Pro users will find that they're accounts have been "grandfathered" in the new version. They get to keep their unlimited storage, have no ads on the site and access to detailed statistics. As for new users, there are options to pay $49.99 a year for no ads, and $499.99 a year for an extra 1TB of storage, bringing the total to 2TB, and no ads.
You can check out the new Flickr right now here and the new Android app at the Google Play Store.
What do you think of the new Flickr? Let us know in the comments!
Related Posts