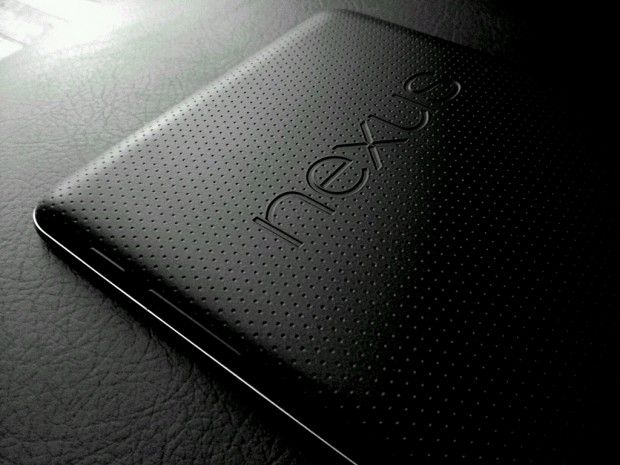 In March, the FAA made an announcement that they were considering allowing customers to use tablets and e-readers during takeoff and landings, so long as they are in airplane mode. They're still not willing to allow smartphone use, but who doesn't see that coming? Regardless of if the FAA is going to legally allow use of mobile devices while flying, people are doing anyway.
According to a study done by DePaul University's Chaddick Institude of Metropolitan Planning the total use of electronic devices during flight is on the rise. In 2013, the number of users that picked up their electronic devices during a flight grew considerably.
For the study, about 1,700 passengers were observed across 23 domestic US flights. 35% of those observed passengers were monitored using "tablets and other sophisticated devices" during flight. That's an increase of 28% when compared to numbers from 2012, and a 17.6% increase from numbers in 2010.
Point being, mobile and tablet use during flight is increasing at a steady pace. It stands to reason, more people have devices with them these days, thus they're more likely to use them during a takeoff or landing.
Why is any of this relevant? The researchers believe that the FAA needs to hurry up and lift the ban on electronic devices. The study's lead author Joe Schwieterman and co-author Brandi DeLoatch are questioning the FAA's strict ban on electronic usage during takeoff and landings. DeLoatch said:
"The study shows a rather startling increase in the use of personal electronic devices by airline passengers—a huge jump since last year. We also show that the amount of 'disrupted technological activity' due to the FAA ban on the use of devices at takeoff/landing has more than doubled since 2010. We think the FAA needs to fast-track its analysis about lifting the ban."
The authors also believe that the FAA is only "disrupt[ing] technological activity on domestic flights."
"The evidence presented in this report suggests that the FAA's 'go slow' approach to assessing the ban comes at a high cost to the traveling public. As more travelers seek to 'power up,' the FAA must be more deliberate in deciding whether to lift the ban."
Since the study began "more than 25,000 unique passenger observations have been made on about 400 departures throughout the United States."
What is the key point of all of this? Naturally, mobile devices and tablets are commonplace because they are so affordable now. Pretty much everyone has a mobile device that they carry with them. The FAA only seems to be causing an inconvenience for customers who spend a lot of their time flying. According to this study, they're taking away a lot of valuable time that consumers could be spending on their devices.
Of course, some would argue they could probably just go read a book. What do you think of all this? Let us know in the comments below!
[via PCMag]
Related Posts