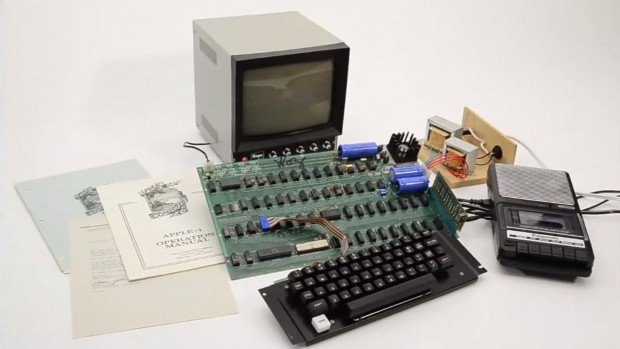 A working model of Apple's first ever computer, the Apple 1, was recently auctioned off in Germany with a price tag of $671,400. That $671,400 breaks the previous record held at the auction house, which was set last year at $640,000.
The unit is also special in that it's been signed by Apple co-founder Steve Wozniak, and the auction even includes a letter from the late Steve Jobs offering a trade-in deal on an Apple II board. It was originally sold in non-working condition earlier this year for $40,000, but the buyer repaired it and had it signed by Wozniak before auctioning it off.
According to The New York Times, the buyer of the computer is known only as "a wealthy entrepreneur from the Far East" and wishes to remain anonymous.
[via NYT]
Related Posts