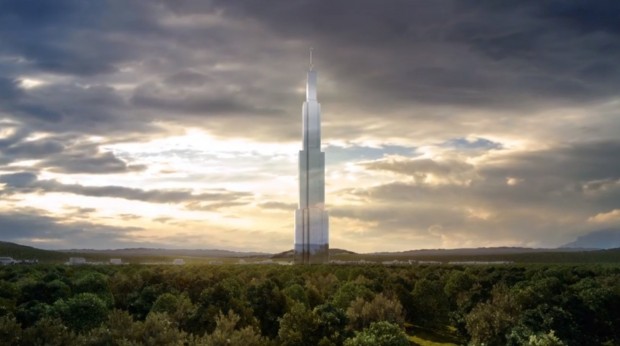 Move over, Burj Khalifa. At 2,749 feet (838 meters), China's Sky City is poised to become the tallest building in the world when it rises this year. But perhaps the more amazing feat for this massive skyscraper is the duration of its construction — from no building to 220-floor building in just 90 days. That is 5 floors per day, and 90 days for the entire thing.
One of the reasons why they'll be able to achieve this is because the structure is being constructed with prefabricated modules that have been built over the course of seven months. Put the time it took to build the modules and the time it will take to put it all together, and they would have still managed an impressive time for building the future world's tallest building. According to Gizmodo, this is the same company that built a 30-story hotel in just 15 days, so they're not exactly new to making massive structures in record time.
Because the building is being put up so quickly, you might be inclined to think that it's probably not going to be the safest place to be, let alone live in. But their 15-day, 30-story hotel is still standing today with no known structural problems. The company behind the Sky City is also promising that it will be resistant to magnitude 9 earthquakes. I'd say that sounds safe — if their words hold true, of course.
The building was originally going up by the end of March 13, but it looks like plans have changed. Experts estimate that the Sky City will be fully completed, with interiors, by January 2014.
[via Gizmodo]
Related Posts