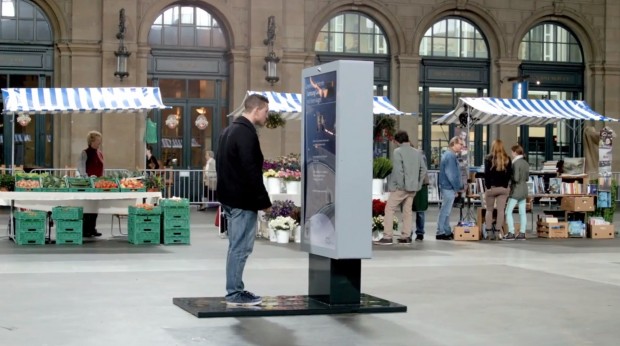 This is probably the best marketing of any kind for the Galaxy S4 yet. Samsung held a S4 stare down in Zurich late last month and offered a free Galaxy S4 for those that could stare at the handset for 60 minutes straight without looking away. Don't worry, no eyeballs were hurt as they were allowed to blink.
The contest used the S4's built-in capability to determine whether its user was looking at it or not, and multiple distractions were sent in to throw people off. Those that didn't make it all the way to the 60-minute mark still came away with a nice gift — a discount on an S4 that's bigger depending on how long they stared at it.
Personally, with a chance to get an expensive phone for free on the line, I'm pretty sure I could stare at a phone for 60 minutes. Just keep telling yourself every strange little thing that comes by until then is probably involved in on the gig. Although to be honest, there's a chance that someone on fire might throw me off.
Could you stare at a Galaxy S4 for 60 minutes? Let us know in the comments!
Related Posts