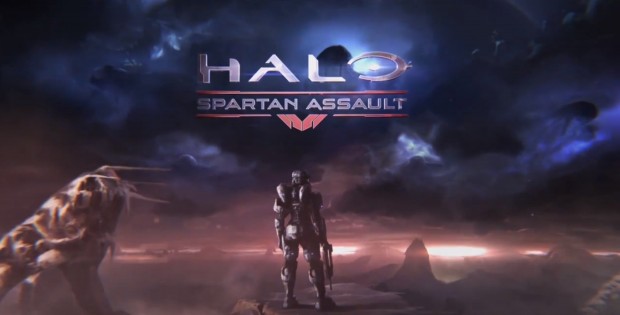 Halo: Spartan Assault is the latest game in Microsoft's popular franchise and it's coming to Windows 8 devices and Windows Phone as an exclusive title.
I have to say, I didn't see this coming. Halo: Spartan Assault has been hinted at for awhile now, but its surprise is that the franchise will not only skip its usual home, the Xbox, but instead be made available exclusively on Windows 8 tablets, PCs and Windows Phone. This marks the first time the game will hit mobile, and the second time it won't be a first-person shooter.
Spartan Assault is a twin-stick style arcade shooter, and judging from its debut trailer, it looks to be much more fast-paced than any previous Halo title. Despite the top-down perspective, it's clear that developer Vanguard Games worked hard with 343 Industries to implement familiar elements — Halo players will notice that the usual weapons, vehicles and enemies are all present and even the gameplay seems somehow familiar from the new perspective.
Unfortunately, Halo: Spartan Assault is not a universal app which means that separate purchases are required for the different platforms. However, if you do decide to double-dip, you'll be able to stop playing on one device and resume from where you left off on another.
Halo: Spartan Assault will be priced at $6.99 when it hits this July on Windows 8 devices and Windows Phone.
[via Halo Waypoint, Polygon]
Related Posts