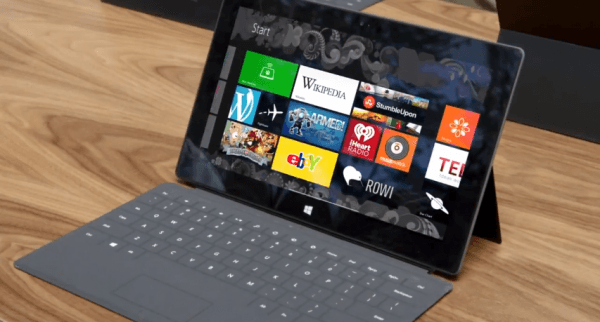 Microsoft has had some trouble in selling their Windows 8-based tablets, and now they are starting to become creative in trying to push them harder. Earlier this week we learned that Microsoft was giving away keyboards with the Surface RT for a limited time. Now we are learning that Microsoft is throwing in Office 2013 (Word, Excel, PowerPoint, and OneNote) for free on smaller Windows 8 tablets. It isn't entirely clear which Windows 8 tablets Office 2013 will be available for free on but Microsoft has said its up to the OEMs to bundle the software on their 7-8 inch tablets in the coming months.
Microsoft has said that smaller Windows 8 tablets won't have access to Outlook 2013, but they did say the tablets will likely come installed with the less comprehensive Outlook RT, the app that is already included for free on Windows RT tablets.
It should be noted this is for Windows 8 tablets (the tablets that run the full version of Windows on Intel-powered processors) — not Windows RT tablets. Microsoft has already pledged to include Office for free on all Windows RT tablets.
Is this enough to persuade you into buying a Surface or another Windows 8 tablet? Let us know in the comments.
[via BGR]
Related Posts