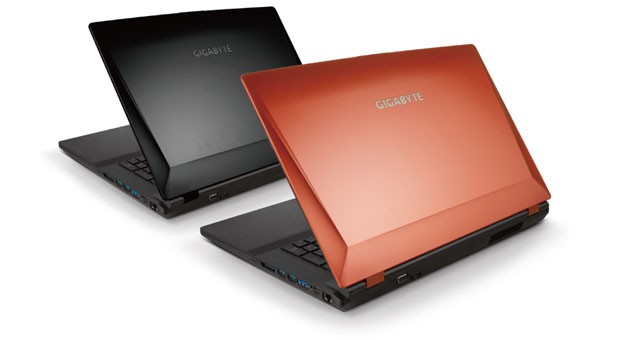 This year, Computex has been full of surprises and tons of great new tablets, laptops, phones and everything in between. Gigabyte has just announced their P27K and the P25W gaming laptops.
There's a 15.6-inch, 1080p successor to the P2542G, which is powered by the 4th generation Intel Core i7 CPU, NVIDIA GTX 770M 3GB of graphics, up to 24GB of RAM, along with space for two 256GB mSATA SSDs and 1TB of RAID or HDD storage, a backlit keyboard, Blue-ray RW drive and the gamer-like case design which weighs in at about 6.6 lbs.
The P27K is sporting a 17-inch 1080p display  with pretty much identical specs, other than the NVIDIA 765M with 2GB of graphics, space for a single 256SSD, and is about 7 lbs. It also has Sound Blaster tech instead o fthe P25W's Dolby Home Theater sound.
The 15.6-inch P25W will arrive this month for about $1300 to $1800 depending on your RAM configuration. The 17.3-inch P27K will arrive in July for the same price. Plenty of power for gaming here.
[via Engadget]
Related Posts