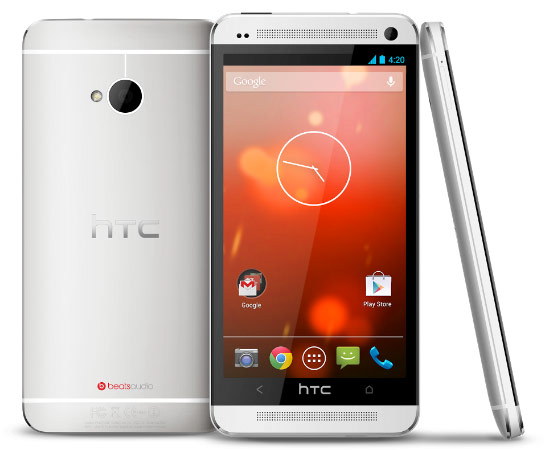 The time is now, people. If you're one of those people who say they can't stand custom skins like HTC Sense or TouchWiz, or if you're someone that swears by the Nexus devices for their pure Google experience, but have been craving for more powerful hardware, it's time to head on over to the Google Play Store — the Google Editions of the HTC One and Samsung Galaxy S4 are now available.
As a friendly reminder for those who might not have been hotly anticipating the release of these phones, the Google Editions are basically the same phone, but with stock Android installed. And as nice bonus, they're also completely unlocked so you can use them with the carrier of your choice.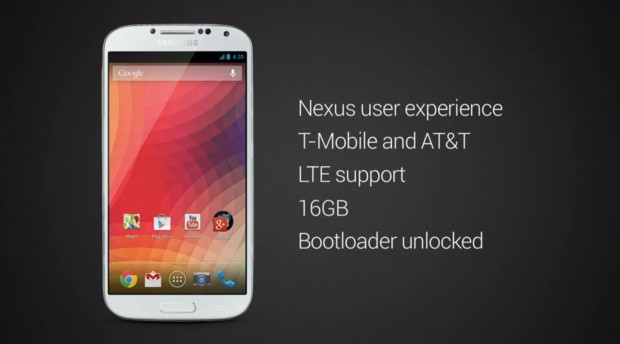 The HTC One can be purchased for $599 and comes with 32GB of storage. The Samsung Galaxy S4 is going for a little more at $649 and comes with less storage at 16GB, but you can expand that with a microSD card. Both phones are only available for those in the US at the moment.
If the idea of a pure Google version of one of the leading handsets in the Android market appeals to you, you might want to hurry. Who knows how many of these guys are available.
HTC One Google Edition on Play Store
Samsung Galaxy S4 Google Edition on Play Store
[via Engadget]
Related Posts