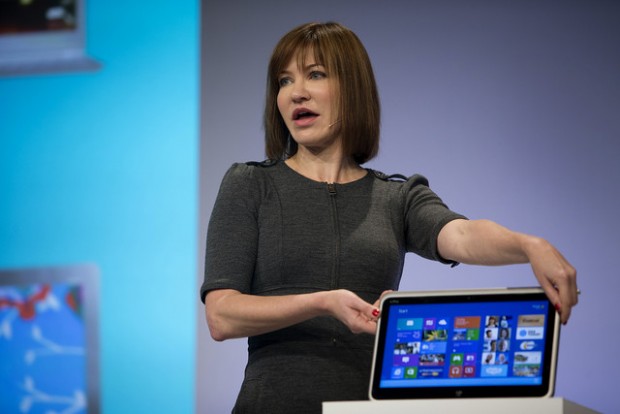 Don Mattrick recently stepped down from his position with Microsoft, also forfeiting his realignment as head of the hardware division, which he would have become in an upcoming in-house reorganization. Instead, he took a role at Zynga as CEO of the infamous social gaming company. This obviously left Microsoft with no one to take over the new position.
Bloomberg reports that Julie Larson-Green, who is currently the Head of Windows Product Development at Microsoft, will be filling the open position. Her division will be responsible for the Xbox One product line, Microsoft Surface tablets, and other similar hardware. This information comes from the usual sources "familiar with the matter," meaning someone on the inside probably.
This is certainly not an official confirmation, so it's possible Green may never transition into the role.
To provide a little history on Green, she's been with the company since 1997 where she worked in the Office division. She was responsible for UI design of the product until 2007, when she moved to the "Windows Experience" division. From then on she was in charge of the Windows 7, and later the Windows 8, market rollout.
All of this is part of Steve Ballmer's new approach to the company which was first announced in a shareholder letter sent out in October of last year. The plan is to reorganize into a "devices and services company," which will see Microsoft focus more on hardware as the quote implies. It makes sense then that Bloomberg is also reporting Skype and Bing division executives will be moving into cloud computing and server sales roles.
Unfortunately, it's not really evident how this will affect the future of the Xbox One console seeing as the new division leader will be in charge
[via Ars Technica, Bloomberg, image via Bloomberg]
Related Posts