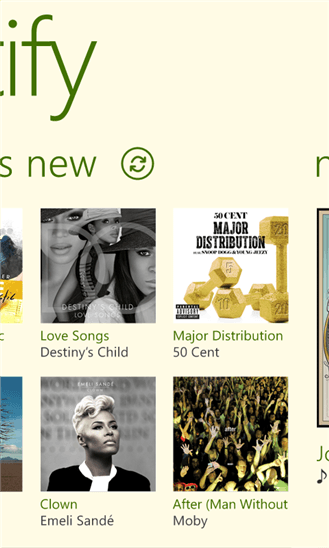 Six months after Spotify landed on the Windows Phone 8 platform, the popular music streaming app is finally coming out of beta according to Joe Belfiore, the man who heads the Windows Phone team. Users should expect to see an update with track scrubbing and a superior offline playlist support, features that are already available on the Android and iOS version of the app.
Apart from the above mentioned features, the new Spotify will also bring support for 19 additional languages, so folks in other parts of the world who own a Windows Phone 8 device can finally give Spotify a spin in their own language. However, no announcement was made in regards to when Spotify will come to countries on the unsupported list.
As one of the most noticeable music streaming application services, Spotify has over 24 million users, 6 million of this number are premium subscribers. Premium subscribers pay $9.99 per month to enjoy the ability to listen tracks offline, and stream as much music as possible without any form of restrictions.
Spotify's main rivals on the Windows Phone 8 platform comes in the form of Nokia Music and Xbox Music. Nokia Music is a free music streaming service where users can purchase songs, listen to mixes both online or offline. With Nokia Music+, users are required to pay $9.99 per month to listen to higher quality tracks offline.
Xbox Music on the other hand, is built into every Windows Phone 8 handset. The service has around 30 million tracks, though its feature set is not as impressive as Spotify.
For those who are interested, the new Spotify update is available right now from the Windows Phone store as a free download, you can pick it up right here.
[via Twitter @joebelfiore, image via Microsoft]
Related Posts