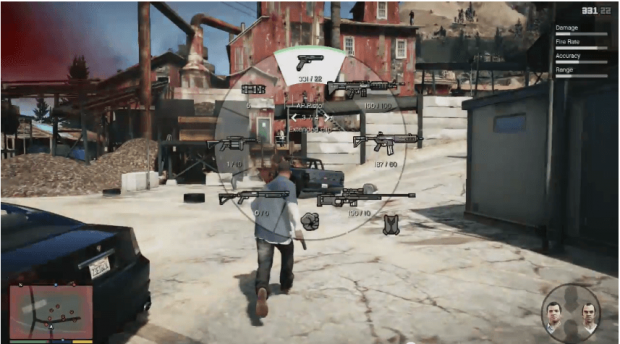 Grand Theft Auto 5 is just a mere 69 days away from being released for gamers consumption on both the Xbox 360 and the PlayStation 3 (sorry PC gamers), so with that in mind, Rockstar has released the very first GTA5 gameplay trailer, and already many are deeming it as Game Of The Year.
Rockstar showcased a game with impressive graphics for something that is open world and is only confirmed to be released on current generation machines. The developer has put a lot of hard work on this title for the past couple years, and from what we have seen, all the hard work will eventually pay off rather well.
One of the gameplay mechanics Rockstar highlighted was the ability to switch between the three main characters at any time during the game. This seems to work really well during missions where all three characters are in close proximity of each other. Players can also switch between characters during non-mission moments, this is where all three protagonist will be miles apart from each other on the map doing their own personal business.
Furthermore, the ability to swim underwater has finally made it to a GTA game, and we must admit, the underwater scenery looks absolutely gorgeous. Players can also go out and play Tennis, Golf, or take part in a bicycle race. In addition, cars are customizable, and players will have the option buy new clothes for all three heroes.
When it comes to the combat system, it appears switching between weapons will be easier when compared to previous titles. Also, shooting at enemies seem to be more seamless and fluid, and that is very much welcoming.
Finally, Rockstar mentioned Grand Theft Auto Online, but not much was shown. What we did see was players running around and flying in fighter jets, that should be enough to get you excited of the things to come. In addition, Rockstar promises it will talk more about the online component at a later date, we're guessing the company might do just that at Gamescom.
[image via Rockstar]
Related Posts