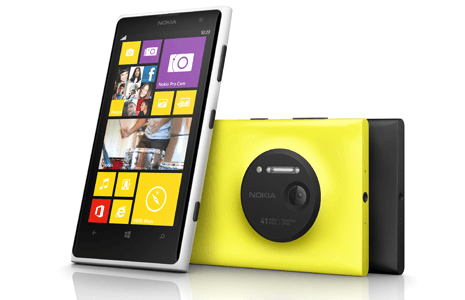 There you have it folks, Nokia has just officially unveiled the Lumia 1020. A new Windows Phone 8 device touting what Nokia claims as a revolutionary 41MP IOS camera. With that, the handset is said to be capable of producing photos in high detail and quality with effortless capture, edit and sharing features.
Nokia is banking on the handset's camera features to push the Lumia 1020 to the limelight. But is this enough? Is camera the only main reason why consumers will patronize a smartphone? That remains to be decided once the handset is released. For now, what we can do is examined the given specs of the Lumia 1020.
So, the key specs of the Nokia Lumia 1020 are as follow:
4.5-inch AMOLED WXGA (1280×768) screen with D sculpted Corning Gorilla 3 Glass
1.5 GHz dual-core Snapdragon processor
Pureview 41MP with optical image stabilization
1.2MP wide-angle front-facing camera
2GB RAM
32GB on-board storage
Windows Phone 8 OS
LTE
2000 mAh battery
Looks like Nokia has packed the Lumia 1020 with some pretty decent stuff that we will normally look for in an advanced smartphone. Although, the processor seems pretty unconvincing though given that some flagship smartphones from other brands are already rocking quad-core processors. But we'll never know how this phone will really perform until this device is already released.
Speaking of which, Nokia announced that the Lumia 1020 will be available on July 26 through AT&T in the USA. You can have it for $299.99 on-contract. Other international markets will get the Nokia Lumia 1020 this quarter, with price unknown.
 [via Nokia Conversations]
Related Posts