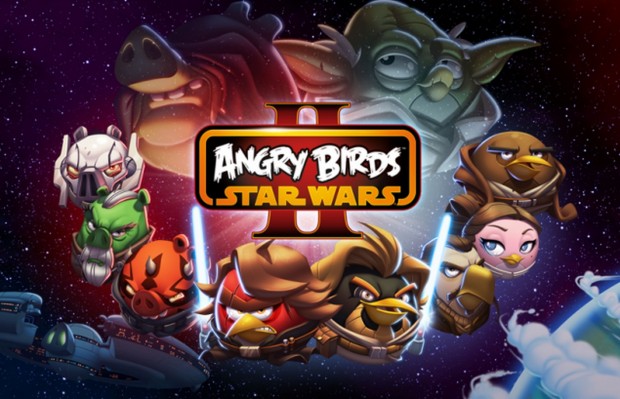 If you thought Rovio was done with the Angry Birds franchise, you were very, very wrong. It appears that they're not only returning to the popular bird-slinging series for their next game, but they're also going to a galaxy far, far away yet again.
Angry Birds Star Wars II is the official title of the new game and while the first game focused on the original Star Wars trilogy, the sequel will follow the prequels. As you can see the image above, that means you'll get to see the likes of Darth Maul and General Grievous as pigs.
In addition to the new storyline and characters, Rovio has also partnered with Hasbro to bring physical toys into the mix. Players will be able to purchase toys called TELEPODS that can be scanned with your phone's camera then beamed into the game as a character. It's proven to be a lucrative strategy for game publisher Activision, who has a similar system in their Skylanders game, which stores character data into figures that are read through NFC scanners.
Here's the official trailer for the game:
But the most important detail for Angry Birds Star Wars II would have to be: Is Jar Jar Binks in the game? And will we have the option to mute him?
Rovio has also released these silhouettes, hinting at the characters that will make an appearance at the game. Can you recognize any of them? I sure can't.
Angry Birds Star Wars II releases on September 19th on app stores worldwide. Is that the Apple or Amazon app store they're talking about? I can't tell.
[via Rovio]
Related Posts