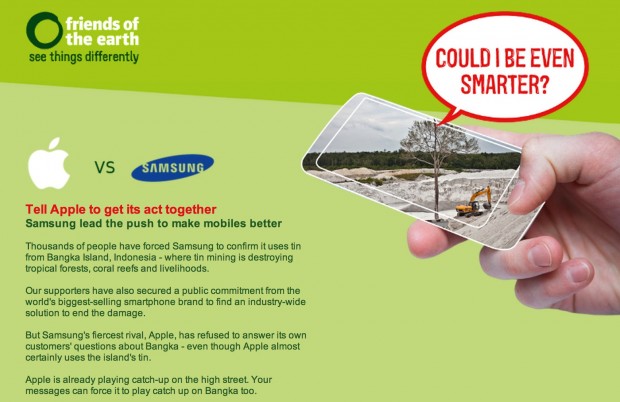 Environmental organization Friends of the Earth has published a report calling out Apple on allegedly using dangerous and illegally mined tin on its products. The tin reportedly comes from Bangka Island in Indonesia and the group says that it is "linked to the destruction of tropical forests, coral reefs and fishermen's livelihoods."
Some activists for the group have even left tags on Apple products in stores asking if they contained tin from the area: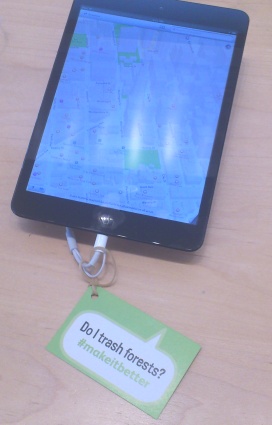 Apple has responded by updating their Supplier Responsibility page, saying that they will be leading a "fact-finding visit" to find out more about the matter:
Bangka Island, Indonesia, is one of the world's principal tin-producing regions. Recent concerns about the illegal mining of tin from this region prompted Apple to lead a fact-finding visit to learn more. Using the information we've gathered, Apple initiated an EICC working group focused on this issue, and we are helping to fund a new study on mining in the region so we can better understand the situation.
According to the environmental group, Apple's move is a welcome first step but they're dissatisfied with the fact that the company refuses to "publicly come clean about where the tin in its smartphones is from." In light of this, they are highlighting how Apple's biggest rival Samsung has already admitted to using tin from Bangka Island and pledged to take action.
Since the company has begun an investigation on the claims, Apple admitting to the same thing in the near future shouldn't be too surprising.
[via The Verge]
Related Posts