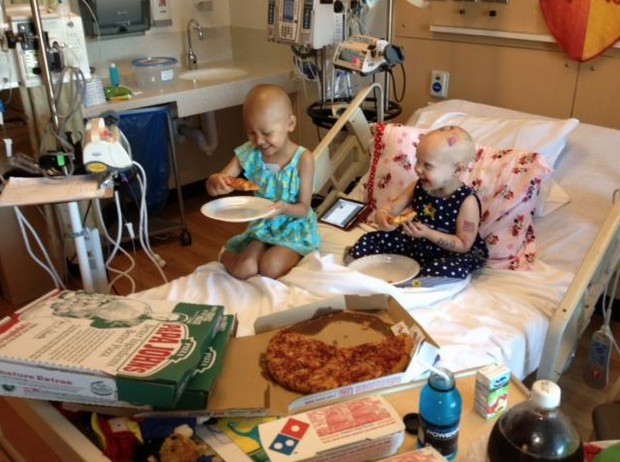 If you're familiar with Reddit, you might have have heard of the community's "Random Acts of Pizza." Basically, it's a thread wherein people that are either down on their luck or just need a little cheering up request for some good ol' pizza. When someone delivers, they promise to pay it forward in the future when someone else is in need.
There have been numerous "feel good" stories by way of the RAoP, but this latest one trumps them all. Hazel Hammersley is a 2-year-old cancer patient at the Los Angeles Children's Hospital. One day, she was bored and hungry. With a little help from her parents and hospital staff, Hazel taped up a sign outside her window requesting for pizza to be sent to her room: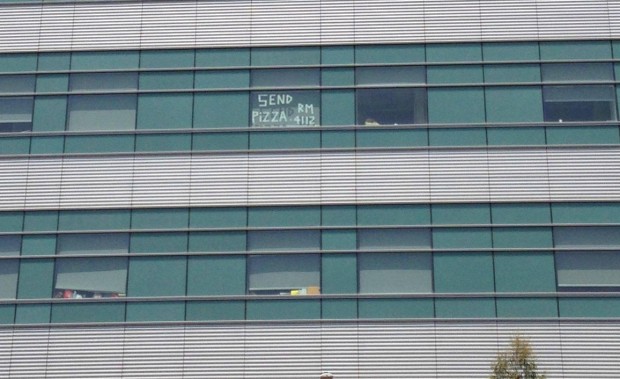 After several days, a Reddit user saw the sign and posted it on Reddit. The post reached the site's front page and before they knew it, more than 20 boxes of pizza were sent to the hospital from the community.
Hazel's mom, Lauren, described on her blog how it was basically a pizza party in the Los Angeles Children's Hospital:
Hazel woke up from her nap to the smell of pizza and was so excited to chow down! Several other children and nurses came into the room, with music playing, and had themselves a wonderful pizza party. As of yesterday [Sunday] evening, there was more than 20 boxes delivered and more was coming! We had such a great time!
There were so many pizzas being delivered that when the hospital released a statement to thank all those who contributed, they also kindly asked them to stop. "Pizza no longer needed in room 4112."
[via The Daily Dot]
Related Posts