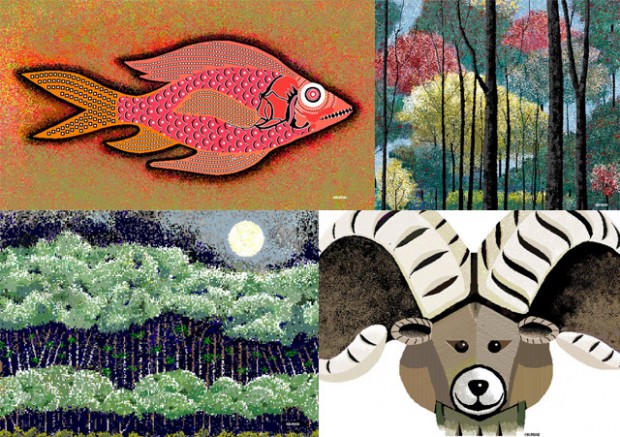 Microsoft Paint might look like a simple tool designed for doing trivial things, but in the right hands, Paint is a powerful graphic designing software. Don't believe us? Well, ask 97-year old Hal Lasko, the man who creates amazing art using just the Windows 95 version of Microsoft Paint.
What's interesting about Hal Lasko, is the fact the man is legally blind, so being able to create beautiful art in any shape or form via a computer is an achievement within itself. Furthermore, before discovering Paint, Lasko worked as a graphic designer in his younger years and even as a drafter for the Army back in the days of World War 2. As a man legally blind, but not completely out of sight, you might wonder how he creates beautiful looking art. Lasko relies heavily on the magnifying tool on his Windows 95 computer, which allows him to work on the fine points of his art more effectively.
Lasko says he could take months or years to finish certain paintings, we're guessing it has a lot to do with him going up in age. He's very close to becoming a centurion, which means doing the things he love most will no longer be an easy feat. We hope that at the end of the day, Lasko gets the chance to finish all his paintings before he is forced to hang up his brush for good.
If you want to learn more a about Hal Lasko and his incredible story, there's an almost 9 minute documentary that focuses on this amazing painter. This man is capable of painting a fish in great detail with Microsoft Paint from Windows 95, many of us right now are unable to create a stickman using Photoshop.
For those interested in Hal Lasko's paintings, you have the option to purchase his work via his website. We recommend the Aglowfish, it's a bit high at $98 but that is to celebrate Lasko's upcoming 98th birthday.
[via hallasko.com]
Related Posts