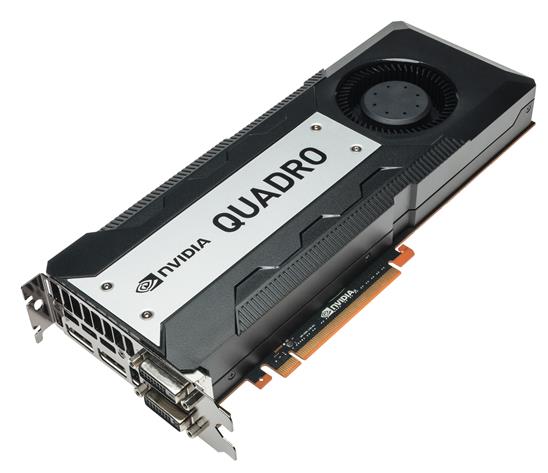 Users in the need for professional graphics solutions just got their latest fix announced. The NVIDIA Quadro K6000 is the company's latest professional graphics card, which they're touting is "the fastest and most capable GPU ever built." And after taking a look at its spec sheet, you'd probably agree.
The Quadro K6000 replaces the current Quadro 6000 and adds an assortment of spec upgrades. If you thought Sony's PS4 and its monstrous 8GB of GDDR5 memory was impressive, the K6000 tops it with a whopping 12GBs. While the two can't really be directly compared due to their different architectures, it's a nice little frame of reference for just how powerful this card is.
In addition to the large amount of graphics memory that will be available, NVIDIA's latest also has 2,880 streaming multiprocessor cores and the ability to power 4 displays at 4K resolution. Simultaneously.
As always, great power comes with an even greater price tag. The K6000 will come in at $2,250 — but if you're a professional, hey, it's for "work" anyway.
Now if only I could sell a kidney and see what one of these babies could do running some video games.
[via NVIDIA]
Related Posts