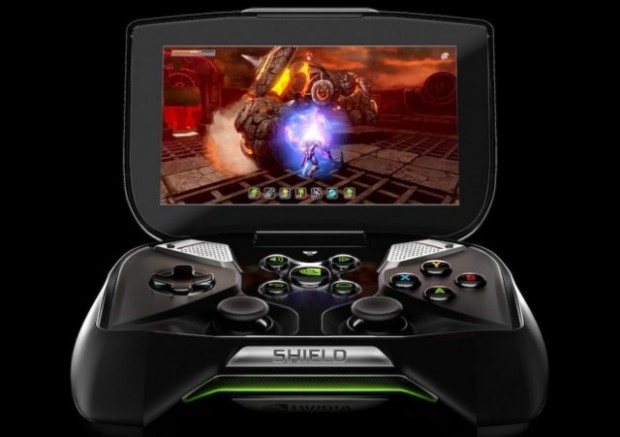 Android is slowly becoming a gaming platform, one that could become a threat for Microsoft, Sony, and even Nintendo in the years to come. However, only a single company seems to have the qualities to transform Android into a gaming beast, and that is NVIDIA. The company announced its Shield handheld gaming console at CES early this year, and is now gearing up to ship the device to retailers.
NVIDIA previously delayed the Shield a day before its scheduled release date, now the company has given a new date set at July 31. With all the issues the company had with the device, we wouldn't be too surprised if the Shield is delayed once again, though such a move could damage the device prospects of becoming a successful gaming handheld.
"Last month, we made the difficult decision to delay the launch of Shield due to a mechanical issue we found in our rigorous testing process," Said Jason Paul.

"Since then we have been working non-stop to put Shield through its paces and ensure it meets the highest quality control standards in the industry."
Furthermore, for those unaware, NVIDIA slashed the price of the Shield from $399 to $299 due to customer feedback. This move should allow the device to gain a wider acceptance since the price is less expensive compared to all three next generation consoles. However, the Shield is $100 more expensive than the PlayStation Vita, which might be a problem for die-hard dedicated handheld gamers.
A super-fast Tegra 4 processor, 2GB of RAM, 5-inch 720p display, powers the Shield. The device also comes packed with Wi-Fi, GPS, Bluetooth 3.0, integrated speakers, and dual analog sticks.
[via NVIDIA blog]
Related Posts