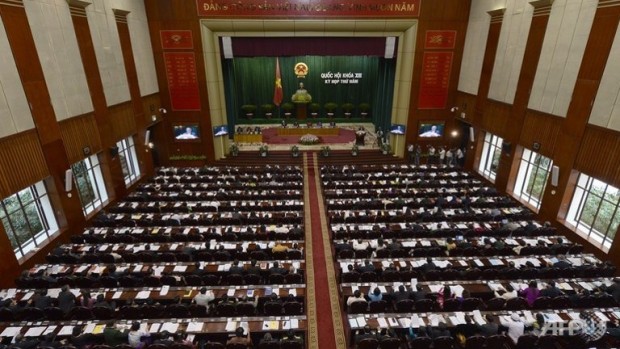 Very unfortunate news for internet users in Vietnam. The government of Vietnam has just introduced Decree 72 which outlaws discussion of news on social media websites and is "expected to" take effect in September. According to the government of Vietnam, "individuals should not quote or share information from press agencies or websites of government agencies." On top of that, the decree bans internet service providers from "serving information that is against Vietnam".
The Asian Internet Coalition (AIC) , a group formed by eBay, Facebook, Google and Yahoo, has criticized saying it is very "disappointed" that the Vietnamese government is trying to take control of the internet.
"We are disappointed with the Vietnam Internet Management Decree that was recently passed by the Government of Vietnam. We believe that the decree will negatively affect Vietnam's Internet ecosystem. In the long term, the Decree will stifle innovation and discourage businesses from operating in Vietnam, thereby hindering Vietnam's goal to establish itself as an advanced competitive ICT nation."
The U.S officials in Hanoi also have criticized the Vietnamese government. They said that individuals deserve the same freedom online as "they do offline" and are "deeply concerned" about the decree. They added that the Vietnamese government should "respect  the right to freedom of expression."
However, a Vietnamese representative said that the decree has been "misunderstood." Nguyen Thanh Huyen, head of the ministry's Online Information Section said:
"We never ban people from sharing information or linking news from websites. It was totally misunderstood. This is a normal decree which doesn't go against any human right commitments."
Regardless, the decree still bans people from posting contents that may be harmful to national security or any post that opposes the Vietnamese government.
According to Reporters Without Boarders, Vietnam's press freedom index has been always been poor. The country is ranked 172 out of 179, only ahead of China, Iran, Somalia, Syria, Turkmenistan, North Korea and Eritrea. This is only going to make matters worse.
[via Wired UK, IT Pro Portal, Reporter with Boarders, Reuters UK, image via Channel News Asia] 
Related Posts