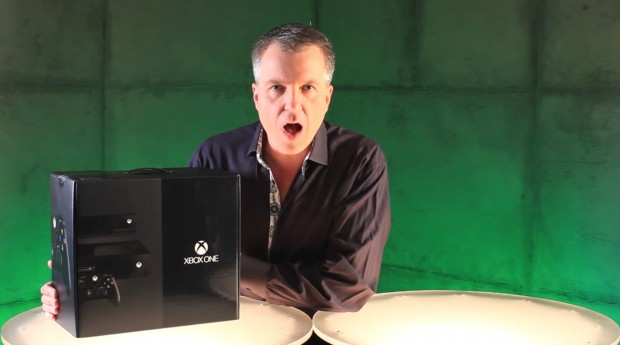 It looks like you won't have to wait until November to see an unboxing of Microsoft's next console, as they've just released an official unboxing video for the Xbox One.
Microsoft's Larry Hryb serves as your guide throughout the video as he unboxes a retail version of the Xbox One Day One Edition. The package includes the console, one controller (with a limited Day One mark), a Kinect sensor, a 4K-capable HDMI cable and surprise — a bundled headset.
Prior to the release of this video, Microsoft had publicly said that the Xbox One won't be getting a headset in the box and will instead require a separate purchase. They also added that the Kinect's improved microphone should suffice for voice chat during gaming. But as with other things, it seemed that Microsoft changed their mind after negative feedback and chose to include one in the box.
The Xbox One is scheduled to release this November for $499. An exact date has yet to be announced.
[via Xbox]
Related Posts