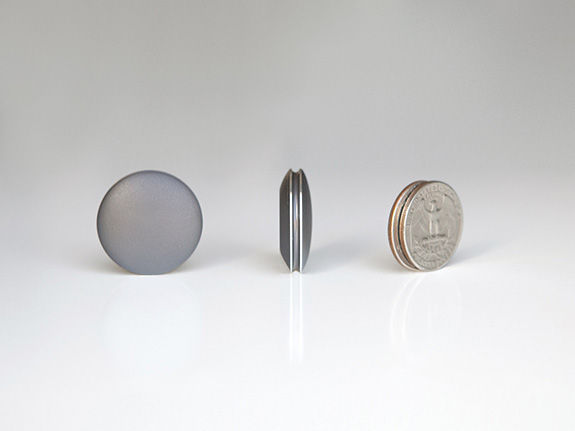 Misfits, a company co-founded by John Sculley, former Apple CEO, has launched Shine, a personal activity tracker, in the U.S, Canada, Japan and Hong Kong. So what's so special about Shine? Unlike other activity tracker, you could wear the device anywhere on the body and whenever- yes even when you swim. You can check your movement stats using the official iOS app.
According to the official website:
"Tap Shine and a halo of lights appears to show progress toward your daily goal. Set your goals on the app and then wear Shine anywhere: hip, neck, wrist, shoes, chest, shirt, etc. Super-strong and water resistant to 50 meters, Shine is great for swimming. It is carved out of a solid block of aircraft-grade aluminum and is built to last a lifetime. Shine syncs with your iPhone in seconds and is powered by a regular user-replaceable coin cell battery which lasts up to four months – no cables for syncing or charging."
Misfit started as an Indegogo project which raised $846,675. Currently, the device is available for $99 at Apple Store or Misfits' official online "along with other accessories." The below video shows how the product works.
[via iPhone in Canada, Misfits Official website ] 
Related Posts