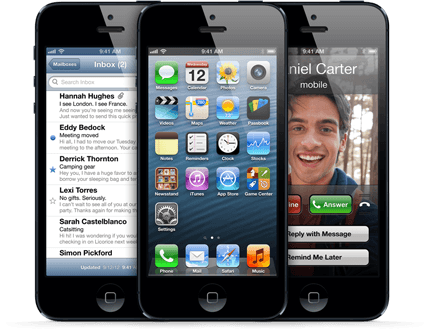 A new report by Piper Jaffray analyst, Gene Munster, claims current model iPhones are more valuable on the resale market when compared to the line of Samsung Galaxy Android based smartphones. According to Jaffray, iPhones in the U.S. and China are way ahead of the Samsung Galaxy despite losing small percentages in value and growing in some cases.
Through the month of April to July in the United States, the iPhone 5 lost 3.5 percent in value, followed by the iPhone 4S loss of 11.85 percent. However, that's nothing compared to the Samsung Galaxy S3, which experienced a loss of 27.3 percent in value, and the Galaxy Note 2 35.5 percent loss. Additionally, the iPhone 4 gained a decent 10.3 percent, which is surprising, considering the device is 2 generations behind the iPhone 5.
In the land where the Great Wall stands strong, China, the condition is almost the same. Apple iPhone 5 fell by 7.2 percent, while the iPhone 4S experienced a huge drop by 14.3 percent. Yet again, the iPhone 4 grew but only by 1.4 percent points so nothing major here.
When it comes down to the Samsung Galaxy devices, the falling resale value trend continues. The recently released Galaxy S4 fell by 14.3 percent, the Galaxy Note 2 by 23.6 percent and the older Galaxy S3 by 24.1 percent points.
You might be wondering, how is this possible? Well, we're guessing it all has to do with the large amount of Android devices released per year compared to Apple's strategy of only launching a single device yearly. More demand mean leads to more competitiveness, which leads to more affordable devices. As long as Android devices are flooding the market regularly, resale value will always be lower, and that's great consumers.
[via Cnet]
Related Posts