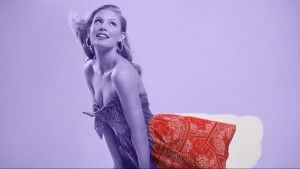 Cinemagraphs are a very cool type of photograph that creates the illusion of a "living" photo. Most of the photo stays static, while a small element moves. For example, a cinemagraph might feature a woman holding a pinwheel: the woman would stay static, while the pinwheel would appear to spin. If you'd like to try your hand at creating these types of eye-catching images, Flixel Cinemagraph is one iOS app you could try out.
What is it and what does it do
Main Functionality
Flixel Cinemagraph lets users create cinemagraph images and share them with friends. These images are sort of like animated GIFs, but with a bit more artistic flair.
Pros
Includes a large image gallery to give you great ideas about how to use cinemagraphic techniques in your own work
Many ways to share: Flixel, Facebook, Twitter, Tumblr, or email are just a button tap away
Simple interface: just tap a button, drag your finger over the area you want to move, and presto!
Cons
Pro version costs $10, and some user reviews seem to indicate that the Pro version is a bit unstable
App requires steady hands: you might find it necessary to use a tripod under some circumstances.
Cinemagraph images are somewhat slow to upload
Discussion
Flixel Cinemagraph really is a super easy and super fast way to experiment with making cinemagraphic images. The gallery provides a ton of design inspiration. The controls are very simple, making this app very unintimidating to even the most novice of photographers.
To use Flixel Cinemagraph, you don't have to make an account. You can use the app without needing to make an account. If you do want to make an account, however, you can create a login using Twitter or Facebook (or create a new Flixel account.)
The controls are very simple. Simply tap the blue record button, or tap and hold if you want to set a timer delay. Then, simply drag your finger over the part of the image that you want to have move. You can then preview your image and share it on social media channels.
You do need to keep the phone extremely stable in order for your images to come out perfectly. If you jiggle the phone even a little bit during filming, your resulting cinemagraph will have a jiggly, jarred quality. I'd recommend using a tripod on other flat surface for best results. A small icon in the upper right corner lets you know if the camera is jiggling.
Conclusion and download link
If you're tired of just slapping filters onto your photos to make them look cool, Flixel provides a simple way to create images that will really impress people. It also introduces a great sense of fun and experimentation into the photographic experience. Making these types of images is really fun, and the simplicity of the controls makes this app extra appealing.
Price: Free
Version reviewed: 1.0.1
Supported OS: Requires iOS 6.0 or later

Download size: 9.9 MB
Flixel Cinemagraph on Apple App Store
Related Posts