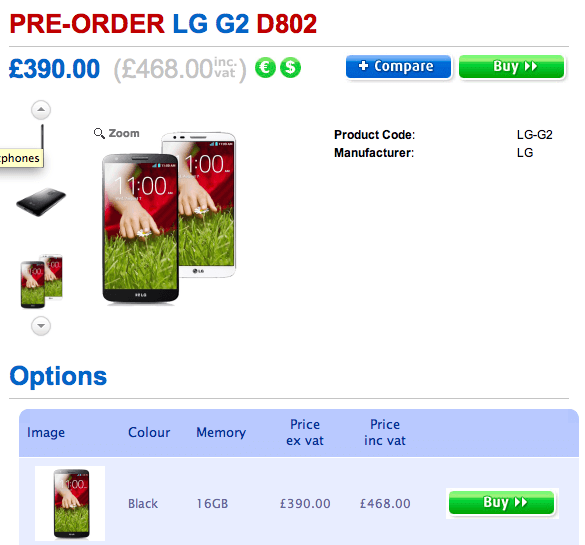 LG announced the G2, the company's 2013 flagship, last week in New York City. With many new innovative functions and all new design, the G2 made its debut last week in South Korea where people literally hurt themselves just to get a free unit of the device.
Now, the British retailer, Clove, announced that the device is available for pre-orders. The 16GB version of the device is listed for £468 (including VAT) which is pretty cheap considering its competitor such as the Galaxy S4 and the iPhone 5 are priced around £528. You can expect the device at your door step at the end of September. One thing you should remember is that neither the price nor the availability is not confirmed by LG. So, anything can change between now and when the G2 arrives in the UK.
The LG G2 will be available in colours, Black and White and if you are interested, you can pre-order here.
[via Android Central and Clove Blog]
Related Posts