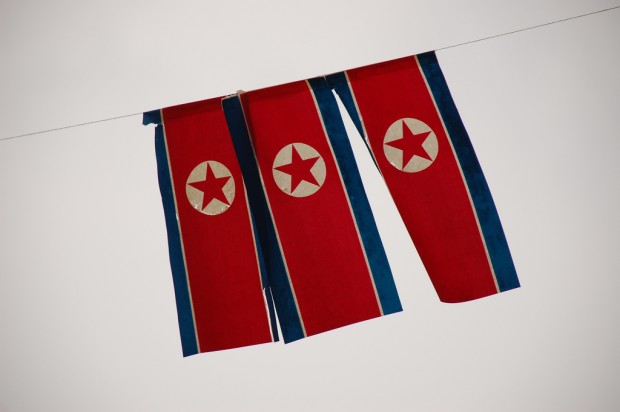 If you're in North Korea and you've managed to snag yourself your very own North Korean Android tablet, congratulations. Also, you might be interested in pairing it up with a North Korea's first Android hand phone. Yes, it's being called a hand phone and I'm not sure why either.
Martyn Williams, who runs North Korea Tech, recently told Ars Technica that North Korea is "manufacturing" its first mobile phone. Manufacturing is in quotes because according to Williams, the recently found tablet turned out to be from China, despite North Korea's claims — most likely due to North Korea's lack of expertise in hardware making and the cheap labor that can be found in China.
As  for the phone, it's called "Arirang," and it's supposedly some sort of Android phone. Unfortunately, there doesn't appear to be any mention of specs for the phone. But luckily for us, Korean Central News Agency, which is the government's propaganda mouthpiece, also reported on the phone:
He [Kim Jong-un] praised them for developing an application program in Korean style which provides the best convenience to the users while strictly guaranteeing security.

After learning about the performance of a touch hand phone, he said that a hand phone is convenient for its user when that part of the phone is sensitive.

He noted that these hand phones will be very convenient for their users as their camera function has high pixels.
So now we know that it's a touch phone that will be convenient for its users. Also, its camera will have high pixels. Good to know.
But seriously, it's great to know that folks over at North Korea can get their hands on devices like tablets and soon Android smartphones. They most likely won't be able to connect to the internet anytime soon but at least they'll have a couple of free games to play.
[via Ars Technica, (stephan)]
Related Posts