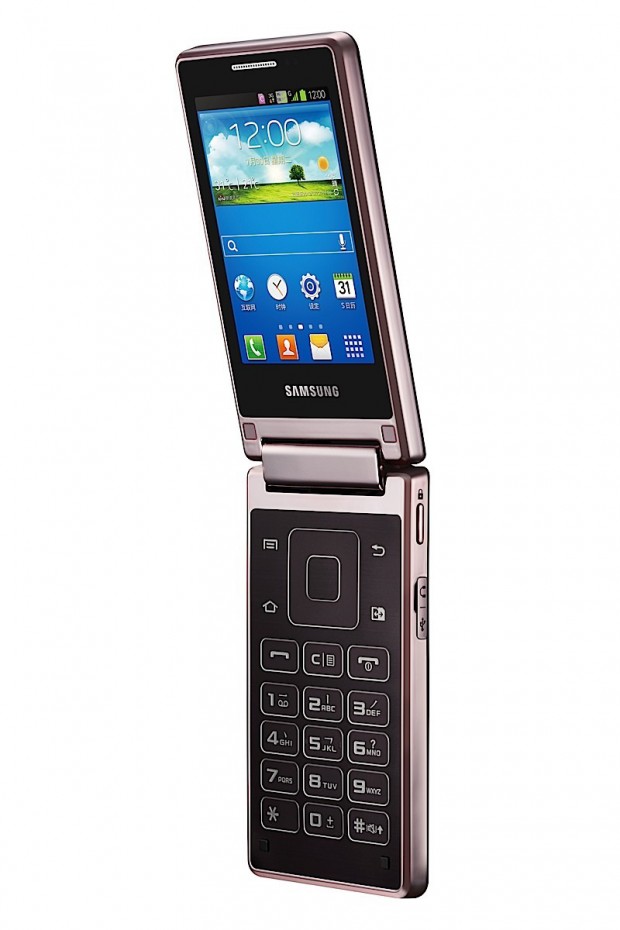 After recently being leaked online, Samsung has officially announced the Henessy.
Samsung's latest announcement not only has an interesting name, but a very interesting form factor as well. In an industry seemingly obsessed with making the thinnest and lightest slab phone, seeing a flip-phone is actually a pleasant surprise. But that is exactly what the Henessy is — an Android-powered flip-phone.
The Henessy is also not just a flip-phone, but a dual-screen phone too. It features dual 3.3-inch touchscreens at 480 x 320 resolution and even a 1.2GHz quad-core processor — so while this might look like a feature phone in some angles, it should be a perfectly capable Android smartphone.
It runs Android 4.1 and there's also a 5-megapixel camera on the rear, a microSD card slot, and a 1500mAh battery. The Henessy has only been announced for China, and given its form factor, I wouldn't count on it making it outside of Asia. But if you've been craving some flip-phone action, the Henessy is compatible with GSM and CDMA networks, so an unlocked version could be used in your country of choice.
[via GigaOM]
Related Posts