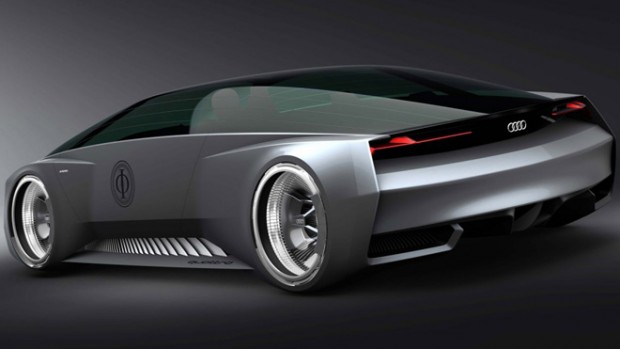 If you've been keeping up with the movie, Ender's Games, then chances are you would have laid eyes on a futuristic vehicle in the last trailer. Well, everything in Ender's Game is futuristic, we're just talking about a simple car that may or may not become a reality 500 years from now. Anyway, the car in question was virtually designed by the German car manufacturer, Audi, bet you never knew that.
Audi is calling this bad boy the Fleet Shuttle Quattro; we don't like the name, but that doesn't matter much when the product is so eye popping. According to chief designer, Frank Rimili in an interview with Fox News, "designing the Audi Fleet Shuttle Quattro was similar to customizing a tailor-made suit." Furthermore, he went on to add how he combined groundbreaking technology with futuristic design.
As mentioned before, the Audi Fleet Shuttle Quattro is a completely virtual car, so don't expect to drive to your ex-girlfriend's house in this beauty with the intention of winning her back, you'll be sorely disappointed.
To see the Fleet Shuttle Quattro in action, you'll have to watch Ender's Game come November 1, 2013. We have to admit, from the trailers, the movie looks alright, but in our experience, the trailers usually lie to us.
[via Fox News, image via Audi]
Related Posts