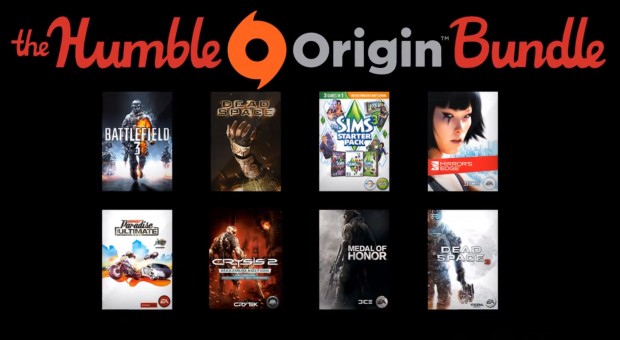 The Humble Bundle is a regular collection of games (now music and eBooks too) that are sold to people at a price of their choosing. Proceeds can go to the developers of the game, the organizers of the Humble Bundle and charities.
But this Humble Bundle is different. The developers/publisher of the game not taking a cut of the proceeds at all, so most of the money is going to numerous charities like the San Francisco AIDS Foundation and American Cancer Society.
It gets even better — these games are great quality, high budget releases that can all be redeemed on Origin with most also redeemable on Steam. In fact, buying all these games separately will cost you more than $200 at today's prices. And here you can pay whatever price you want for it, and donate to charity at the same time. It's a win-win.
But before you think of paying a dollar for the bundle, there are some advantages of paying at least the average price. Pay at least a dollar and you unlock the first 6 games: Dead Space, Burnout Paradise, Crysis 2, Mirror's Edge, Dead Space 3 and Medal of Honor. But if you pay the average price for the bundle (currently $4.82), you'll unlock Battlefield 3 and the Sims 3.
Finally, the Humble Bundle usually introduces bonus games later on in the week which you'll get if you pay more or at least the average price.
If you haven't taken advantage of this deal yet, what are you waiting for?
The Humble Origin Bundle homepage
[via Humble Bundle]
Related Posts